Can I edit my starting revenue?
Yes. To edit your Starting Revenue click the "Starting Revenue" link in the top row of your Schedule.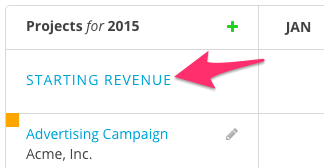 Clicking this link triggers an overlay that allows you to edit your Starting Revenue amount.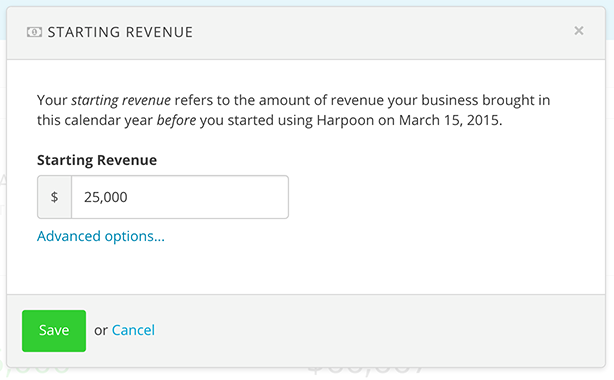 For more advanced options click the "Advanced Options" link under the amount form field. This will allow you to break up your starting revenue into separate months instead of one lump sum.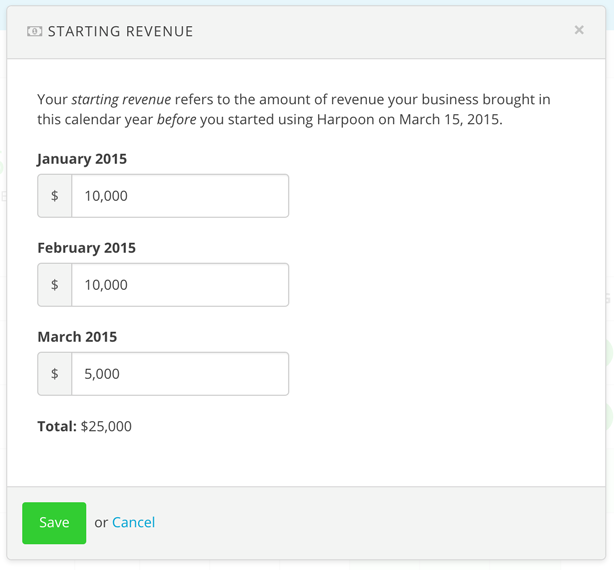 Breaking your starting revenue up into separate months will give you more accurate monthly metrics on your Dashboard and Schedule.
For more information about getting up to speed with Harpoon view these Getting Started articles.