How do I view different years on my Dashboard?
Your Harpoon Dashboard focuses on metrics for a single year. If you'd like to view metrics for a different year use the Year selector in the top right corner of your Dashboard screen.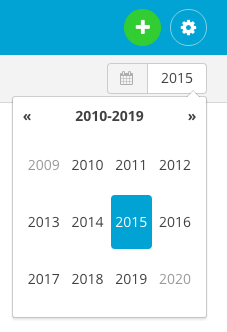 To learn more about the Dashboard and other related topics view the Dashboard support articles.