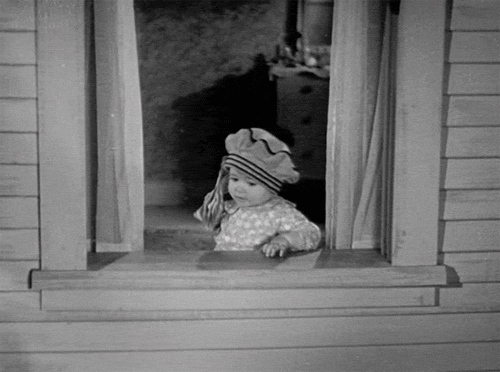 Congratulations and thanks for joining the Harpoon Affiliate Program! Now you're ready to start sharing Harpoon with your audience of freelancers, studios, & agencies and start earning an income.
The first thing you'll need is your unique affiliate link which can be found on your Affiliate Dashboard. You'll use that link when promoting Harpoon to your audience.
We work hard to keep the affiliate program a classy, high-quality resource that can benefit both you and your audience. So we'd like to avoid Harpoon being associated with any spam tactics or questionable marketing gimmicks. We have a brand we're proud of and we know you're proud of yours too!
That's why we've compiled this list of affiliate promotional tips. These ideas have been used by successful affiliates to promote Harpoon and can actually help your audience by providing them real value.
16 Ways to Promote Harpoon and Earn an Income:
Build a Resources page: If you don't already have one, a Resources page on your website is a great way to share your favorite software and tools with your audience. Give each tool a brief description and an easy link for your audience to click. Add Harpoon to your list of Resources and use your affiliate link. Make it easy to find your Resources page by linking to it in your site's header, footer, sidebar, or your email campaign footers.
Review of Harpoon: Honest reviews are always helpful to anyone evaluating a new piece of software. Post a review of Harpoon on your blog. How does Harpoon work? What features does it include? How do you use it in your business? Include your affiliate link in the review. Software reviews are a great way to capture organic search engine traffic.
Why I switched to Harpoon: Did you switch to Harpoon from a competing product? Write about your experience on your blog. Perhaps describe the pain points of your previous software and how Harpoon helped solve those pain points. Include your affiliate link in the article. Other people looking to make the same switch will find your article when doing research.
My favorite Harpoon feature: This type of article works great for email campaigns to your audience, or a mention on social media with a link to the full article on your blog. Is there one feature that really clinched it for you when deciding to subscribe to Harpoon? Maybe Harpoon's unique focus on goal-setting or forecasting? Include your affiliate link and encourage your audience to give Harpoon a try for themselves.
Compare Harpoon: Do you tend to research a lot of software options before deciding which one to use? A lot of other people do, too. Help them out by documenting what you learned when comparing Harpoon to other competitors. What are the pros and cons you discovered about each product? What are the strengths of Harpoon that led you to becoming a customer? Include your affiliate link in your helpful article.
Educational materials: Sticking with the theme of providing value to your audience, educational materials on your subject of expertise are always appreciated. This could include eBooks, online courses, or an email course. Mention Harpoon in your materials, especially when focusing on topics like business, freelancing, finances, budgeting, clients, and other agency-related topics. Include your affiliate link as part of the content, or as a resource linked to in the footer or sidebar of your materials.
Harpoon screencast demo: Some people would rather watch than read, so publishing a screencast of Harpoon can help you be found when people are researching Harpoon on sites like YouTube, Vimeo, etc. A screencast can be fairly simple as you record your screen and walk through some of your favorite Harpoon features. Include your affiliate link within the description of your video.
My favorite business tools: This is similar to the Resources page mentioned earlier, but presented as more of a blog post. List the business tools you couldn't live without, including some reasons why you find each tool so valuable, making sure to include your affiliate link. If your audience respects your expertise they'll appreciate knowing what tools you use and why.
Harpoon banners: On Harpoon's Media Kit page you'll find a variety of banner graphics (and other resources) you can display on your website or within email campaigns. There are a variety of banner messages to experiment with, and each one can lead to a different page on Harpoon's website using your affiliate link.
Header, sidebar, or footer links: It's common to showcase links on your website for things you like and recommend. A simple affiliate link in your site's header, sidebar, or footer can become a consistent source of affiliate referrals.
Link to Harpoon's blog posts: Our Harpoon team has written plenty of helpful articles on the topics of business and finances. Feel free to share these articles with your audience using your affiliate link. Anyone who reads an article and then subscribes to Harpoon will generate new recurring revenue for you.
Link to the Yearly Goal Calculator: Harpoon's Yearly Goal Calculator is a free resource available to the public. It helps freelancers and agency owners calculate a realistic revenue goal for their businesses to hit each year. Share the calculator with your audience using your affiliate link. Show them how signing up to Harpoon allows them to put their yearly revenue goal into an actionable plan. Anyone who signs up becomes your affiliate referral.
Link to the Pricing Strategies Guide: Harpoon makes available a free eBook called The Creative's Guide to Pricing Strategies. It covers a variety of pricing and billing strategies for agencies and freelancers to take advantage of. Feel free to share this guide with your audience using your affiliate link.
Link to The Harpoon Method: Harpoon's features are designed around a simple, best-practices approach to managing your agency's finances. We've distilled this approach down to four simple rules we call The Harpoon Method. Anyone can benefit from learning The Harpoon Method even if they don't use Harpoon. But sharing The Harpoon Method with your audience (using your affiliate link) is a great way to show them the value of Harpoon, leading to potential affiliate referrals for you.
Your own business tips: Write articles that help your audience with running a business. Topics might include invoicing best practices, benefits of an expense budget, setting a financial goal, time tracking best practices, etc. In the context of your articles you could explain how Harpoon helps achieve your suggestions (and include your affiliate link when mentioning Harpoon).
Share vacation days earned: This is a simple one, but great for grabbing people's attention. Take a screenshot of the "Vacation Earned" widget from your Harpoon Dashboard and share it via social media, email, etc. It's a fun way to show one of the benefits of Harpoon in a way others can relate to. Of course it helps if you've actually earned some vacation days on the widget!
These are just a few ideas for sharing Harpoon with your audience. Don't forget to include your affiliate link. And remember, the best sharing methods are ones that actually help and provide value to your audience.
Thanks for being a Harpoon affiliate. Sharing and promoting Harpoon means you trust us to deliver an outstanding product experience to your audience. We appreciate that and strive to exceed expectations.
If there's anything we can do to further help you become a successful affiliate please reach out to us. It's a privilege to be your partner!