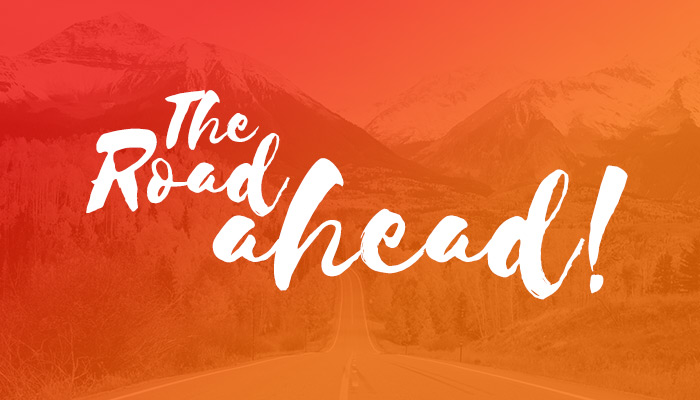 Earlier this year we set some ambitious goals here at Harpoon for what we wanted to accomplish for you in 2016. And guess what? We've already knocked out most of that list. But we're not slowing down! The best is yet to come. Here's a sneak peek at what you can expect next from your friends at Harpoon:
Teams
We're making it incredibly easy for studios and agencies to benefit from Harpoon with our new Team features. Invite business partners, project managers, staff, and contractors to your Harpoon account. Heck, even independent freelancers and consultants benefit from the help of others from time to time. We've been testing Teams in-house for weeks and think you're going to love it. Look for an official launch announcement within the next few days!
Budgeting
Harpoon's main focus will always be on the finances of your business. We already help you record and track your business expenses. But with our new Budgeting feature you'll have complete control over your spending habits. You'll be able to set limits to the amount of money your business spends in specific categories, and we'll provide you a beautiful interface to track your spending behavior. This will be a huge addition to helping you accomplish your financial goals.
Mileage Tracking
Many of you live in countries that provide tax deductions for the business miles (or kilometers) you put on your vehicle. We'll be making it much easier to take advantage of those deductions with our new mileage-tracking system. Keep track of where you've traveled, for what purpose, and how many miles you've added to your odometer. And then easily hand off the results to your accountant.
Bank Importing
We started with basic expense tracking. Then we added automated recurring expenses. Soon we'll be adding a new level of convenience with our slick bank importing feature. Import business expenses to your Harpoon account right from your bank account. Save time. Increase accuracy. We're really looking forward to releasing this one.
Improved Scheduling
Harpoon's Schedule continues to be one of our most popular features. Scheduling your projects and revenue in the same view is incredibly powerful. In addition to the current yearly view, we're working on a new monthly view for the Schedule. You'll be able to drill into a single month and view the day-to-day details of your projects and revenue. We have some other Schedule surprises in the works, but we'll keep those a secret for now.
New Invoicing Features
Far too many invoicing improvements to mention here, but you can expect to see everything from new invoice history tracking and invoice late fees, to improved handling of VAT taxes and overdue statuses. And with each new invoicing feature added we're striving to preserve the simplicity that sets Harpoon apart from other invoicing systems.
New Reports
Our goal is to make working with your accountant a wonderful experience. We want to provide all the necessary financial reports your accountant needs to accurately handle your taxes. In addition to the handful of reports we already provide we'll be adding a few new ones, including an invoicing report and a journal entries report. So whether your accountant works in QuickBooks, Xero, etc. you'll be able to hand off exactly what they need. It's a win-win.
New Dashboard Widgets
With all the new features we've been adding this year it's time to give the Dashboard some love. We'll be pulling the most important data from these new features and presenting that information as new widgets on your Dashboard. This will include new widgets for time tracking, billing, teams, and projects. Keep an eye out.
Interface Goodies
We have a ton of interface design improvements in the works, both big and small. Be on the look out for bulk actions, easier time entries, redesigned card views, search fields and autocomplete for dropdowns, more convenient access to invoicing actions, project and client notes, easier project filtering, and the list goes on.
Third-Party Integrations
We're working on adding more third-party integrations to Harpoon. From Slack and Zapier, to PayPal and the ability to handle ACH payments, if you have a favorite third-party app you'd like to see tied in with Harpoon just let us know!
Mobile App
Yes, a mobile app for Harpoon is in the works! This year we've put our focus on completing the features we feel round out the purpose of Harpoon as a product. Soon we'll be switching gears to building our companion mobile app so you can take advantage of your favorite Harpoon features on the go!
Whew! That's probably enough to digest for now. We have dozens of other new features in our queue—some of them we'll announce, while others will be pleasant surprises you'll discover in your daily use of Harpoon.
If you have feature requests or suggestions don't hesitate to let us know. We take every bit of feedback seriously and always appreciate your input!