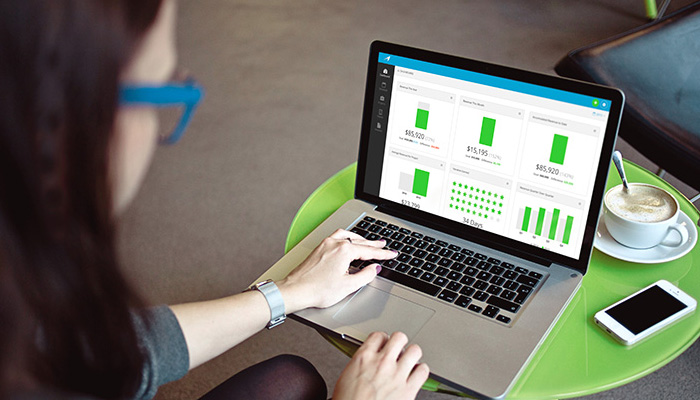 Our Story
Harpoon was founded by Ryan Battles and Andy Johnson, two freelancers who were frustrated by the typical feast or famine cycles of freelancing income. They wanted a tool that would not only track their time and invoice their clients, but more importantly, would help them set and achieve their financial goals.
Harpoon publicly launched in July of 2015 as a web application that gives freelancers access to actionable financial data.
"If you asked me 'How much money do you want to make?', my response was usually 'As much as possible!' Unfortunately without a specific goal I never really knew the financial health of my business with any confidence. I searched for products to change this, but wasn't happy with any existing solutions." – Andy Johnson, Co-founder of Harpoon
"After 20 minutes in Harpoon, I get it. It's stupid amazing. This will help freelancers sleep at night." – Adam Lehman, Harpoon Customer, Co-founder of The Wonder Jam
Features At-a-Glance
Financial Metrics Dashboard
Financial Goals Tracker
Project and Revenue Schedule
Time-Tracking
Invoicing and Online Payment Support
Expense Tracking
Financial Reports
International Support
Product Shots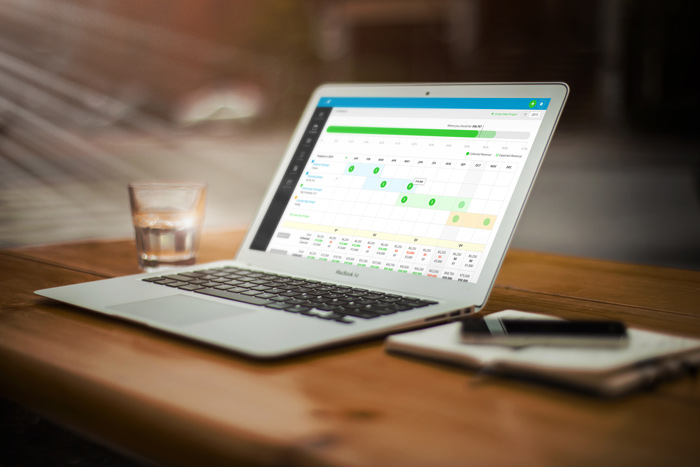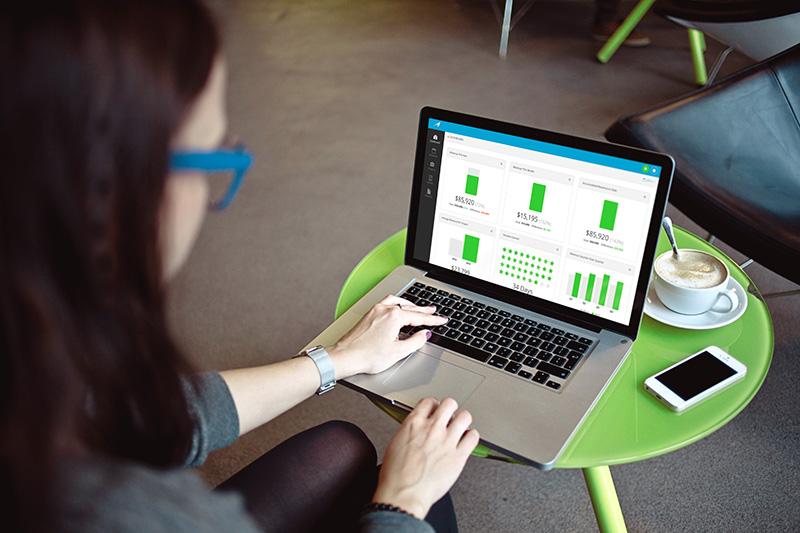 Download high-res versions: https://www.dropbox.com/s/1whd4z1h1fk4etm/harpoon-product-shots.zip?dl=0
Screenshots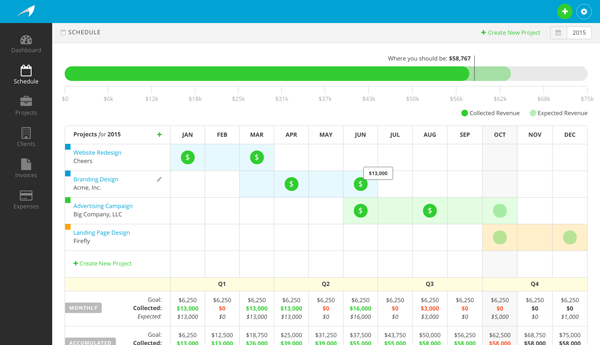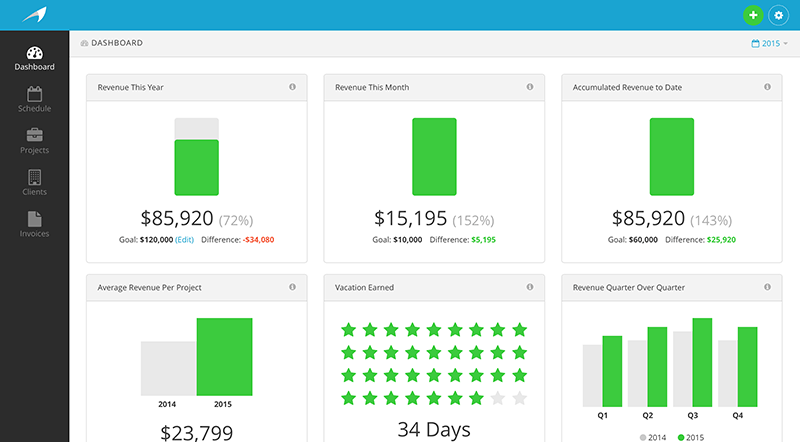 Download high-res versions: https://www.dropbox.com/s/wnuwv8wbb8xaame/harpoon-screen-shots.zip?dl=0
Logo

Download high-res and EPS version: https://www.dropbox.com/s/66whe0ltcd1u0yl/harpoon-logos.zip?dl=0
Our Team
Each of us on the Harpoon team have been running our own successful businesses for years. After drowning in a sea of spreadsheets, invoicing apps, and time-tracking tools we designed our own system to help us set, track, and achieve realistic financial goals for our businesses. That system is Harpoon. It's the financial decision-making product we've always dreamed about.
Andy Johnson, Design - Andy is a UI/UX design director from Columbus, Ohio where he enjoys life with his wife and kids. He runs Shaping the Page, a studio specializing in design strategy for startups and passionately creative companies. When not working on Harpoon you can find him riding his bike, hiking, or sitting down to a bowl of cereal, preferably Golden Grahams.
Ryan Battles, Marketing - Ryan has spent the past 10 years designing and building websites for clients large and small, while learning how to build brands and grow audiences through strategic marketing. Outside of work, Ryan spends most of his time wrestling with his 4 children, exploring metroparks, and trying to grow a palm tree in Ohio.
Tom Jaeger, Technology - Father to three beautiful daughters, Tom is a master of time-management, deftly balancing family life with the numerous business hats he wears, both as the technology lead at Harpoon and as the owner of the development studio Packet Tide. Occasionally he'll slip away for a few casts in his top-secret Adirondack fishing hole.
Press Contact
Andy Johnson
.(JavaScript must be enabled to view this email address)
Select Mentions & Reviews