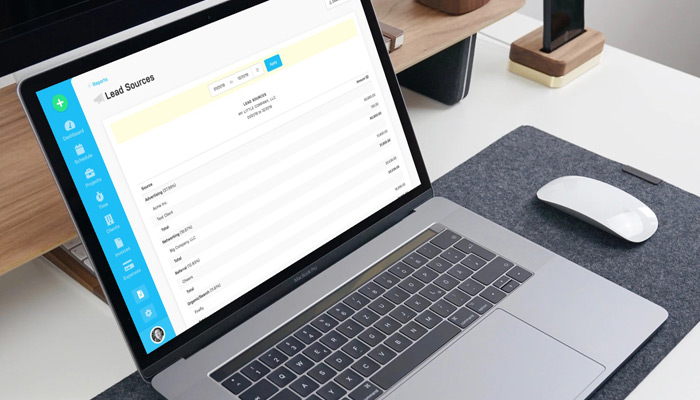 Finding high quality clients is essential to running a healthy agency. We all have our favorite sources and methods for acquiring new client leads. But which of those sources are the most valuable? And which lead sources are we better off not spending more time and money on?
Enter Harpoon's new custom lead source tracking. Each client you add to your Harpoon account can be assigned a "lead source" to help you track where that client came from and ultimately how much revenue your various lead sources are generating for your agency. These lead sources can be customized on your General Settings screen: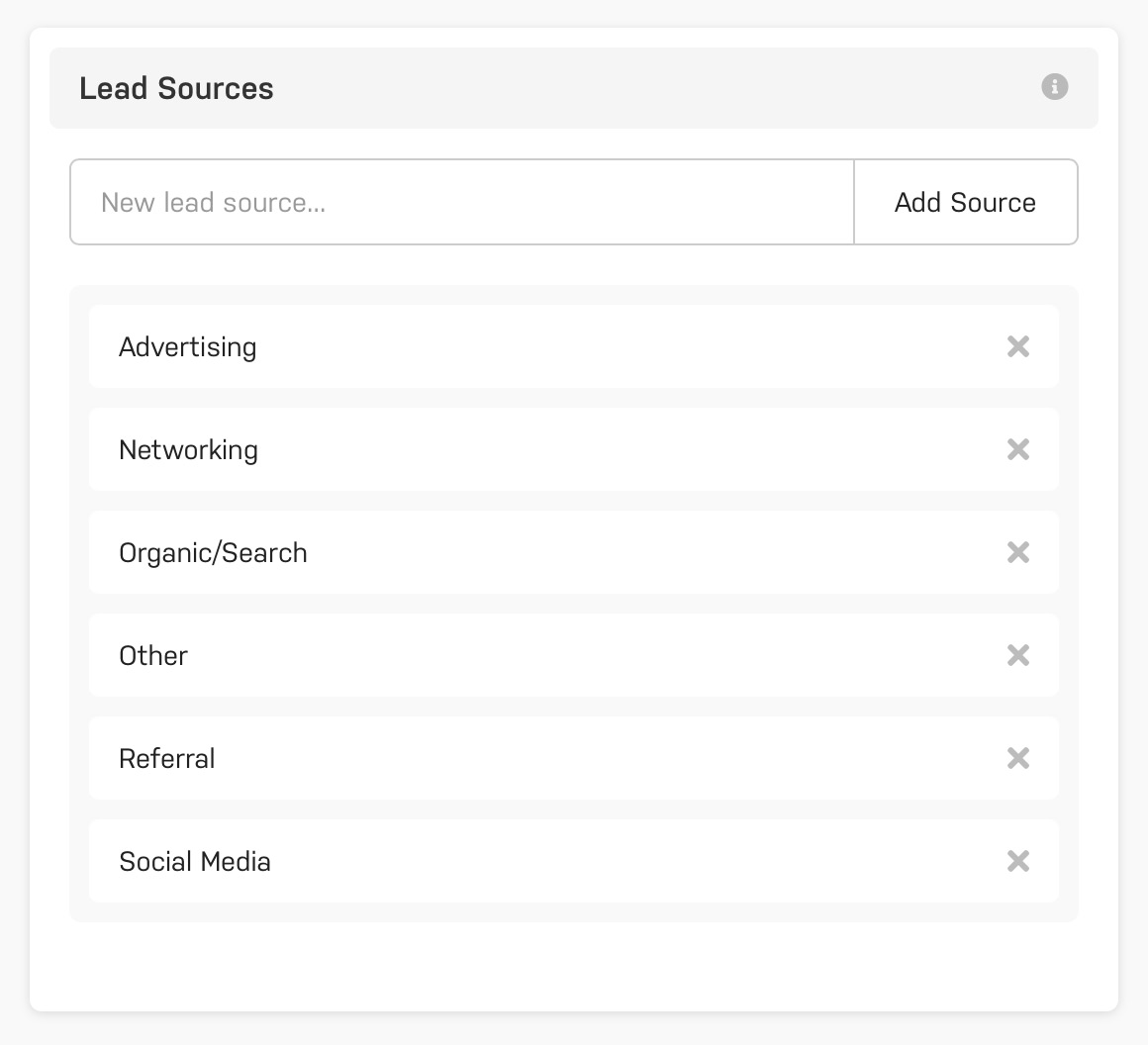 Some high-level default categories have already been created for you. But feel free to customize this list with more specific sources. For example, maybe "Email" is a way that you generate client leads for your agency. Or maybe instead of simply "Social Media" you'd like to compare the results of one social media platform to another by adding "Facebook" and "Twitter" as separate lead sources. Get as detailed as you'd like!
When you create or edit a client simply select an appropriate lead source for the client. In other words, how did you find this client, or how did they find you?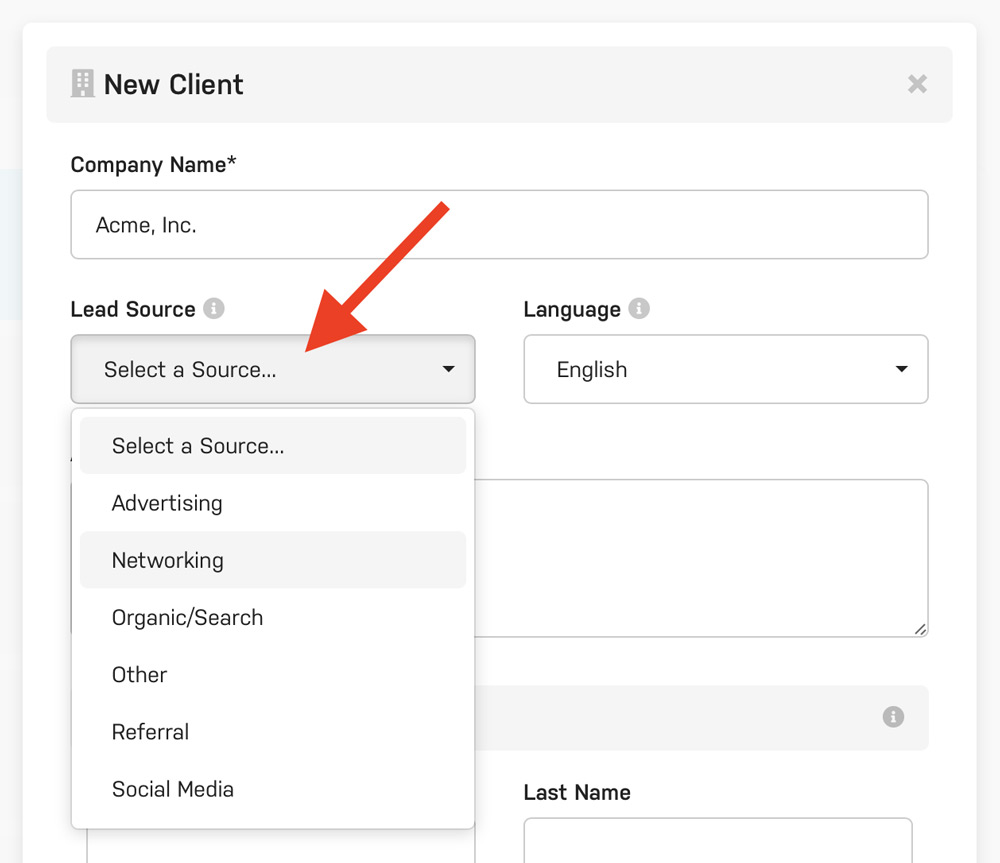 Assigning each of your clients a lead source will allow Harpoon to track which of your agency's lead sources have been the most successful over time. For example, on your Dashboard you'll find a Top Lead Sources widget that displays the amount of revenue each lead source has generated (including the percentage of overall revenue) for the selected calendar year: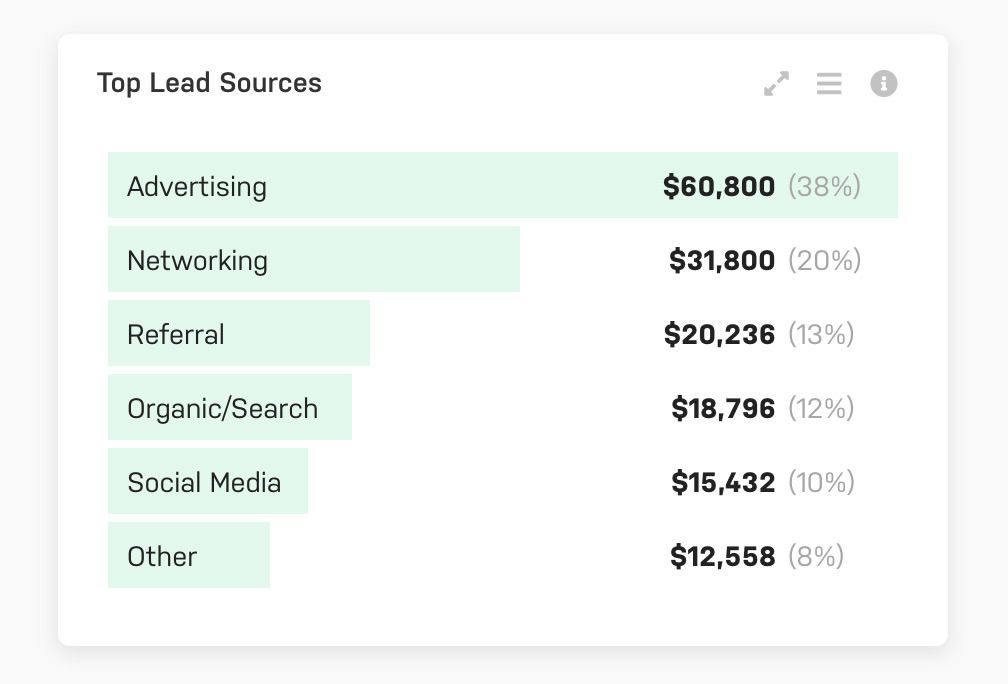 For even more details you can generate a Lead Sources Report, where you'll have control over the date range of the report along with more detail regarding each client's revenue contribution to each lead source.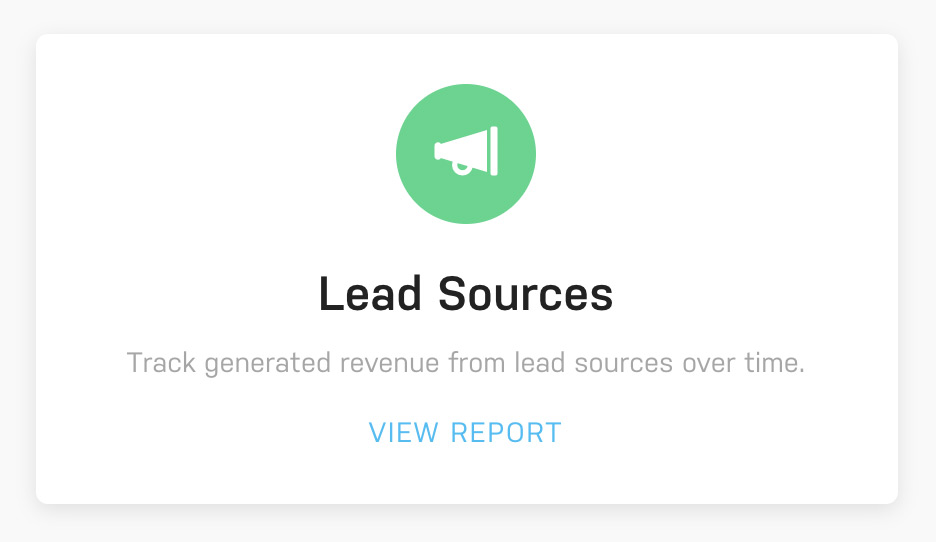 This type of information is invaluable when determining where to invest your agency's lead generation resources. For example, if you notice that last year's highest percentage of revenue came from Networking then it might be wise to invest in attending more meetups or conferences this year. Or maybe you've spent a lot of money on Advertising in the past, but Harpoon is showing you that very little revenue has been generated from that lead source. That might be a sign that your money could be better spent elsewhere.
We're hoping Harpoon's custom lead source tracking becomes a valuable tool to help your agency remain healthy and profitable!