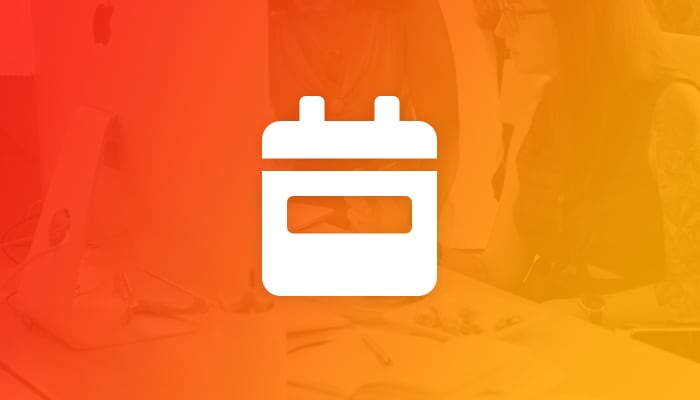 You can now pick between two default date range options for the initial loading of your Time-Tracking History screen. First, hop on over to your Time-Tracking Settings screen and you'll find a new "Default History Range" field: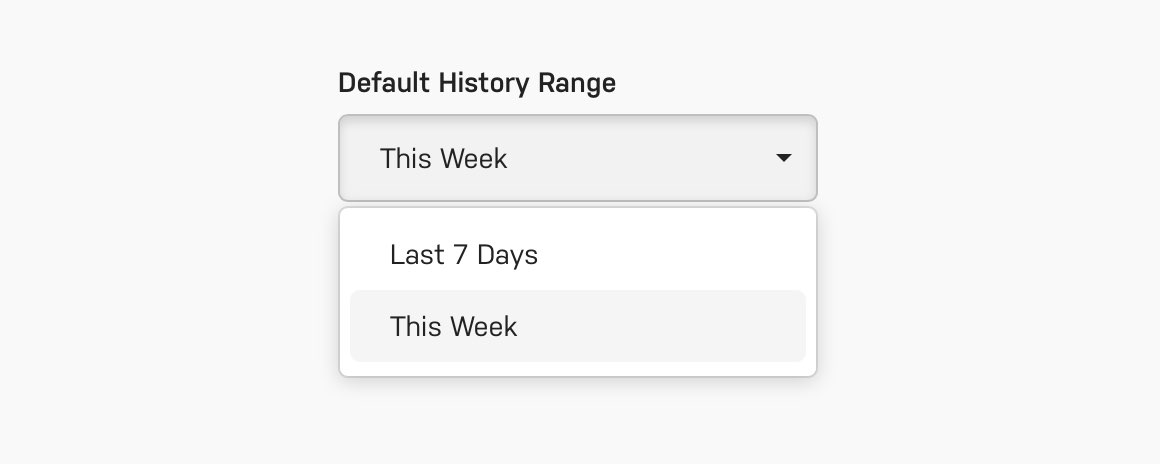 This field allows you to select between "Last 7 Days" and "This Week." Harpoon has always defaulted to displaying your last 7 days of hours entries. But now you have the option to set the current week as the default. This default setting applies to both your Time-Tracking History screen, and the Project Details > Hours tab for every project.
On top of this default range, you still have the option of selecting any custom date range on the fly, including some preset ranges from the date range select menu: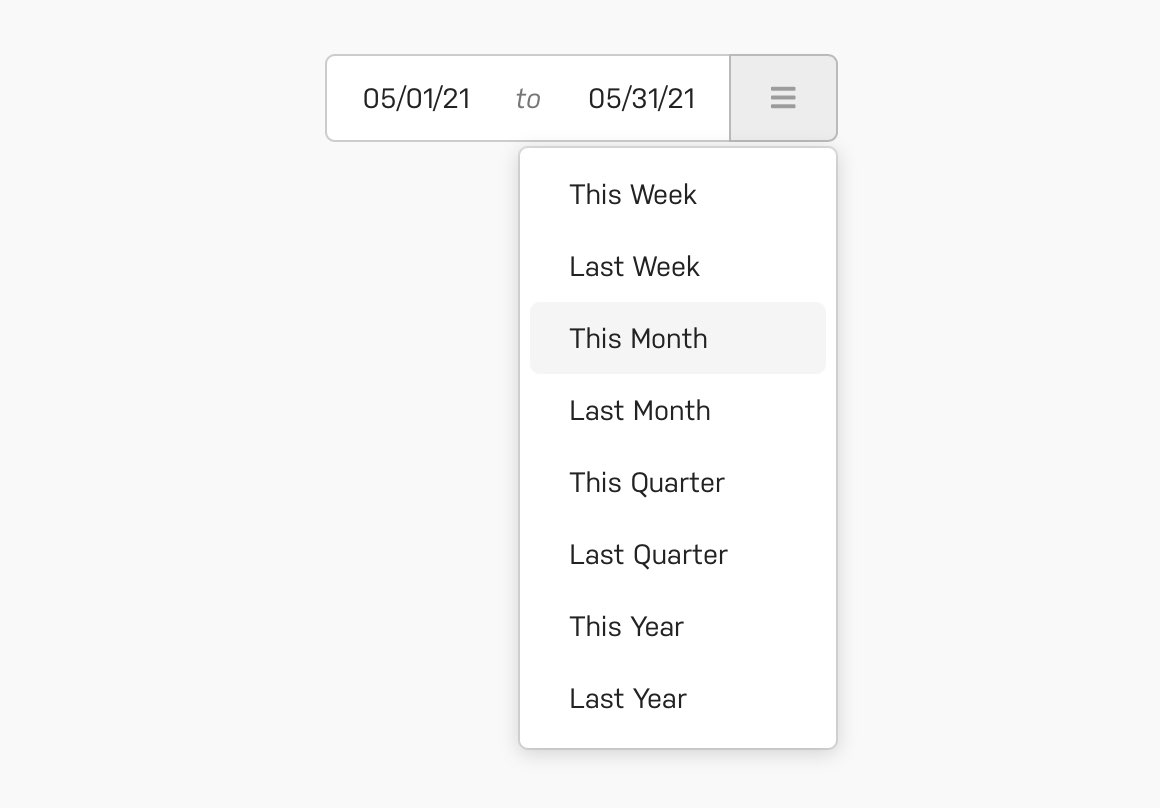 Thanks to everyone who's requested this additional default option. Have other ideas or suggestions? Let us know!