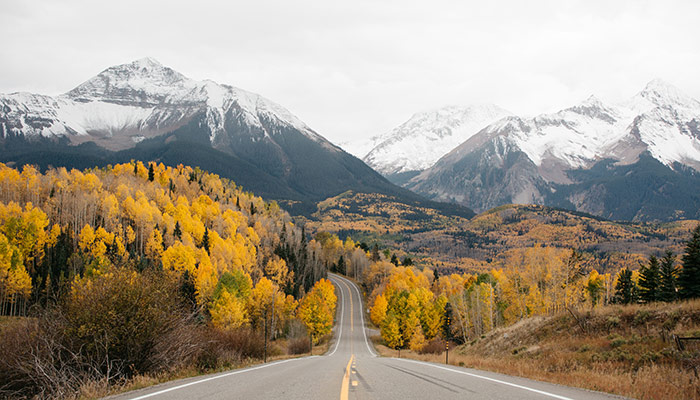 Today we're introducing a redesigned "Totals" row at the bottom of your Schedule screen. This replaces the previous "Monthly" and "Accumulated" rows that lived in the same location. Our goal with this change was to eliminate the complexity and resulting intimidation this area of the interface sometimes caused. But just because we've simplified the design doesn't mean we've removed any features. In fact the opposite is true. Let's take a look.
Accumulated Goal
The "Accumulated" row was really just an alternate way to view the same information that's already being displayed in the progress bar at the top of your Schedule, namely to allow you to see at a glance how far ahead or behind you are at any point in the year compared to where you should be in order to stay on track to hitting your yearly revenue goal.

So by removing the Accumulated row we've eliminated complexity, but the data that row provided is still available. You'll just need to get it from your progress bar instead.
Monthly Goal
Here's where we were able to make some nice improvements. For starters we've changed the name of the Monthly row at the bottom of your Schedule to "Totals" since we no longer need to distinguish it from the Accumulated row.

And if you recall the previous Monthly row provided a static revenue goal for you to hit each month. And by "static" I mean that this goal remained the same every month regardless of how much revenue you were bringing in. In essence the previous monthly goals were "ballpark" goals to shoot for. But starting today we're making your monthly goals dynamic. This means that at the beginning of each month we will adjust the monthly goals for all of the remaining months of the year based on the revenue you've brought in during the previous months of the year.
For example, if by the end January you've exceeded your monthly goal you'll see the monthly goal totals for the remaining months of the year reduce in amount. And if you end up behind at the end of January you'll see the remaining months of the year increase their monthly goal total amounts. This provides much more accuracy in your ability to plan out your remaining projects and revenue at any given point in the year.
We've also added other touches like a simple bubble that always tells you how much more revenue you need to collect in order to hit this month's goal. Sure it's easy math you've probably been doing in your own head, but now it's one less thing you need to think about.

And the Revenue This Month widget on your Dashboard has also been updated to reflect the new dynamic monthly goals.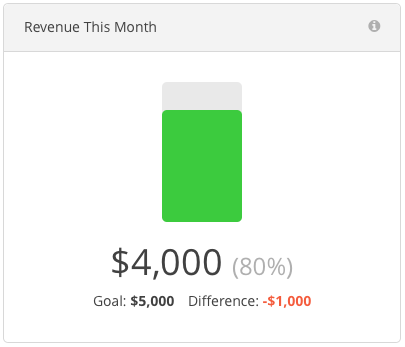 We hope these changes make your monthly goals more meaningful, while at the same time making your Schedule easier to use.