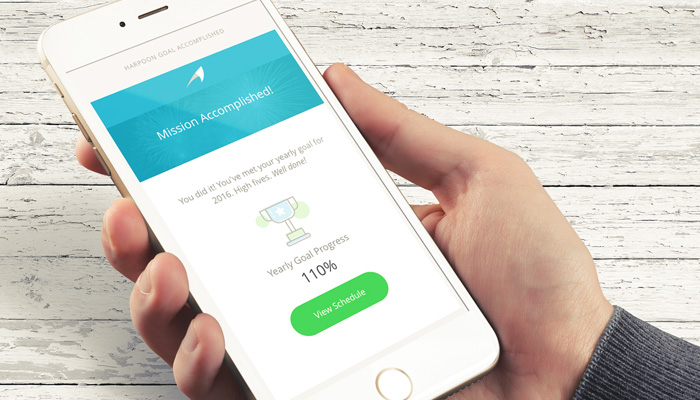 Today we're delivering your business's financial data straight to your inbox with a handful of new email notifications and alerts.
When viewing your Email Settings screen you'll find a new Personal Email Notifications panel where you can control the kinds of emails you'd like to receive.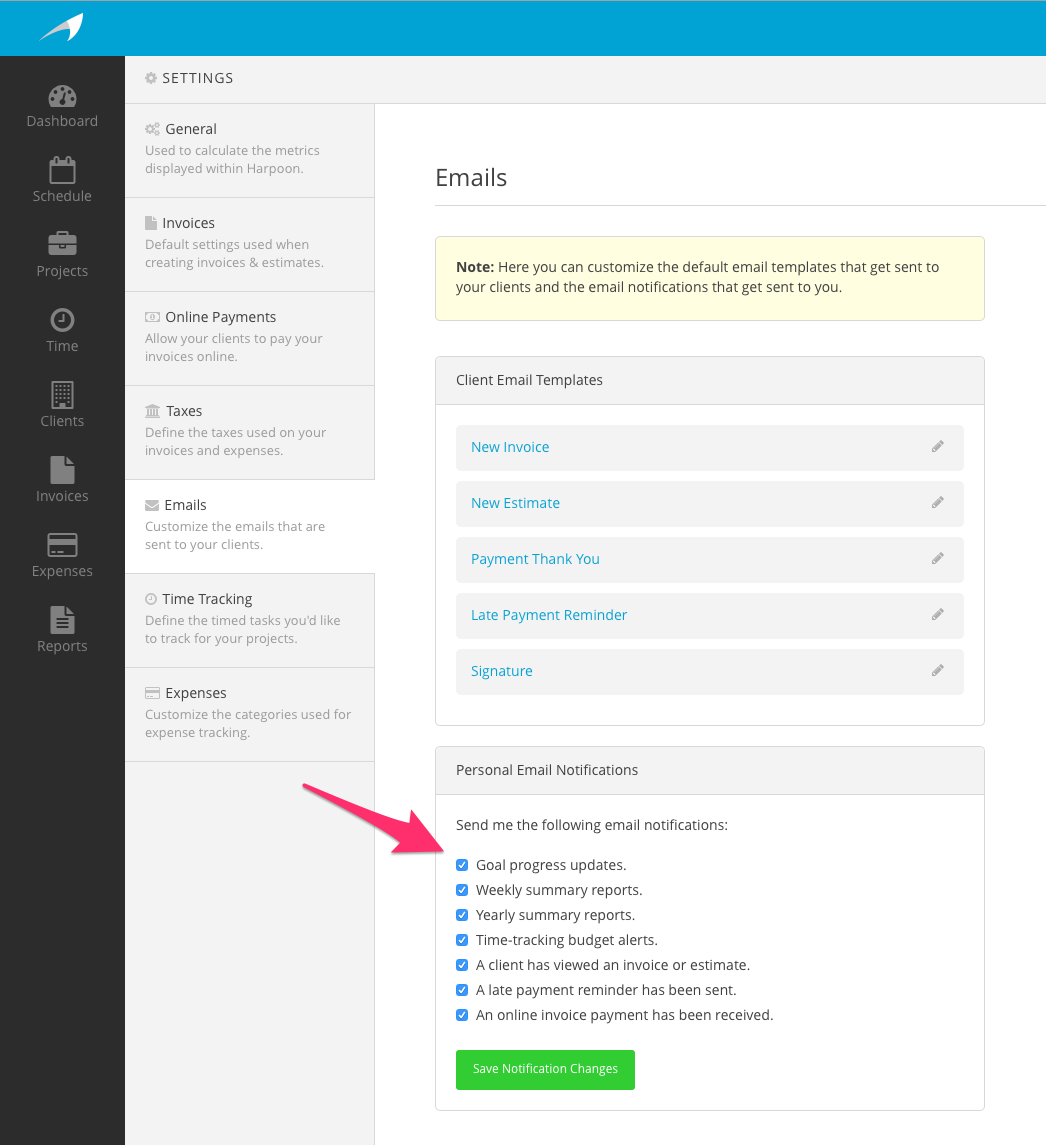 You can take advantage of the following email notifications:
Goal progress updates: You'll be sent timely progress updates for your monthly and yearly revenue goals. This might be a gentle kick in the pants if you're falling behind, or a hearty congratulations if you're on track.
Weekly summary reports: Start your week out with a summary of your business activity from the previous week. You'll see at a glance how much revenue you collected, the amount of expenses you recorded, the hours you tracked, and more.
Yearly summary reports: When a new year begins you'll receive a bird's eye view of the previous year. This summary is a convenient way to reflect on last year's performance as you set new goals for the year ahead.
Time-tracking budget alerts: Be notified when you're starting to run out of budgeted hours for a project. Harpoon will even let you know when you've gone too far.
A client has viewed an invoice or estimate: Although this is a favorite Harpoon feature for many, you can now choose to turn off these alerts if you'd like.
A late payment reminder has been sent: If you have late payment reminders turned on you'll know exactly when those reminders have been sent to your clients.
An online invoice payment has been received: When your clients pay your invoices online Harpoon will send you an email notification so you can do a little dance.
We hope these email notifications make running your business a little easier by bringing you the right information at the right time!