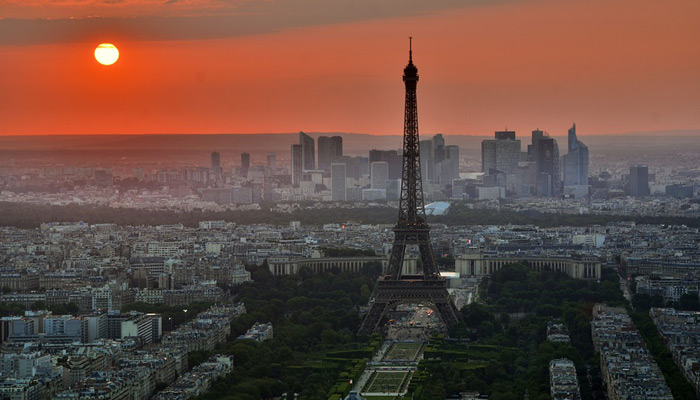 We're always looking for ways to improve the tax management features of Harpoon, especially for our international friends who deal with an ever-changing list of tax laws and requirements. Over the last year we've introduced the ability to define your own custom taxes for use on your invoices, estimates, and expenses; more flexible application of those taxes on your invoices; and an improved tax reporting feature.
But we also know in many countries it's required to display VAT tax (or other tax) ID information directly on your invoices for both you and your clients. Up until now many of you have been handling this via the invoice address or notes fields. But we've released a more official method for handling this requirement.
On your Invoice Settings screen you'll find a new Tax ID section.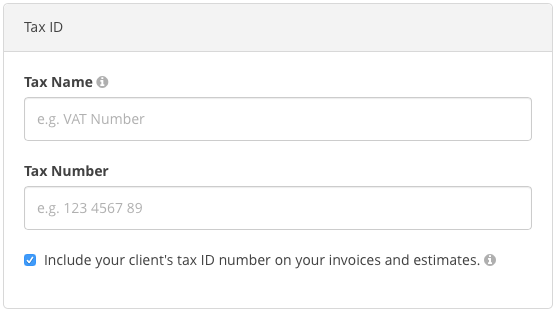 This section provides fields for you to enter a tax name and your tax number to appear on your invoices. It also gives you the option to include your client's tax name and number on the invoices they receive. When this option is checked you'll find a new Tax ID section when creating or editing your clients.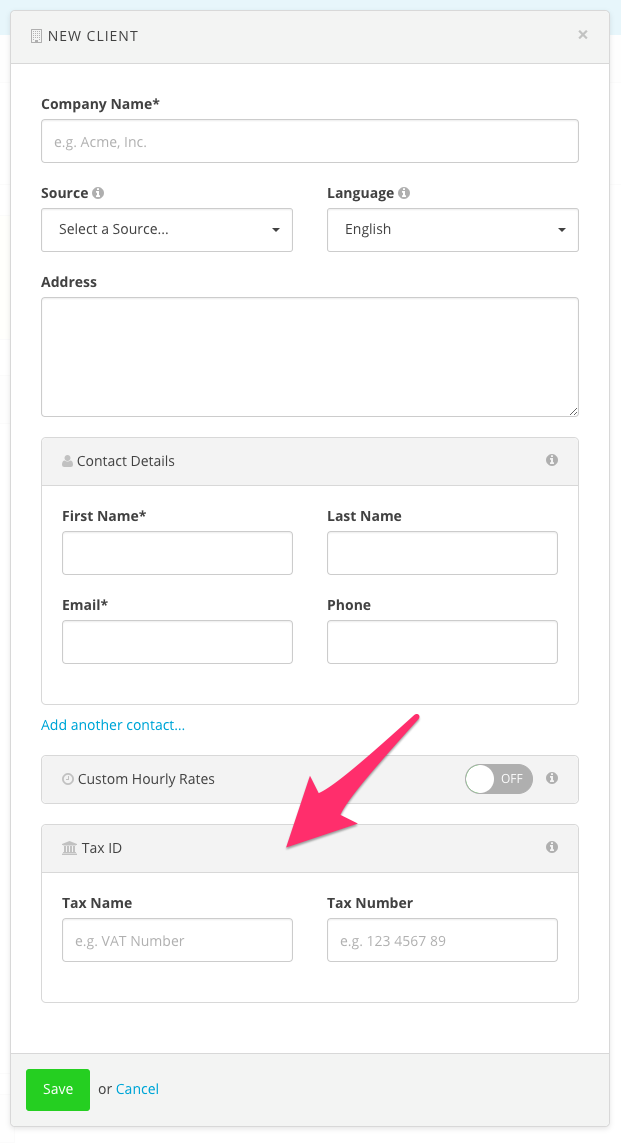 The end result is the tax names and numbers for both you and your clients appearing on your invoices and estimates.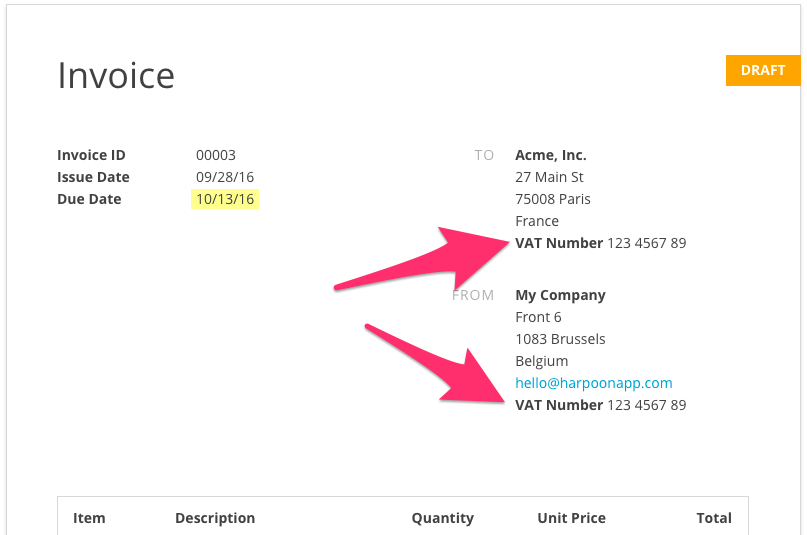 It's a small improvement, but one we think makes for a cleaner tax management experience.