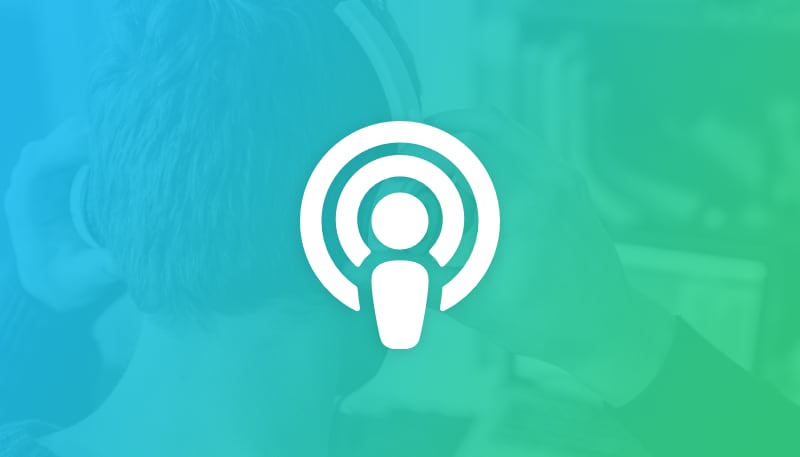 I'm sort of a podcast junkie. Whether taking a road trip, mowing the lawn, or designing a new Harpoon feature, if I'm not chilling out to some tunes, chances are I'm listening to a podcast. Maybe you're the same?
A good portion of my podcast library focuses on the business of freelancing and general entrepreneurship. I owe a lot of thanks to these podcast creators who share their time, insight, and expertise with us all. My career is definitely better off because of them!
So if you're an entrepreneur, a freelancer, or run your own agency, I can vouch for the following list of shows (in no particular order) as entertaining, intelligent, and inspiring. Give 'em a listen!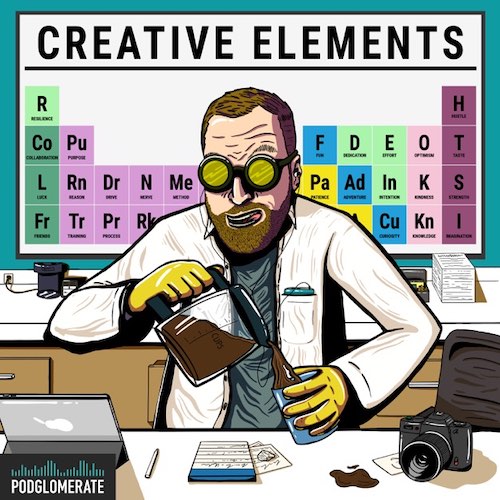 Jay Clouse is one busy guy. From freelancer and freelance educator, to podcaster and community builder, Jay knows how to ask the right questions when chatting with his Creative Elements guests. Each episode focuses on an inspiring creative and their journey to independence. Grab a pencil, take some notes, and prepare to be motivated. Learn more...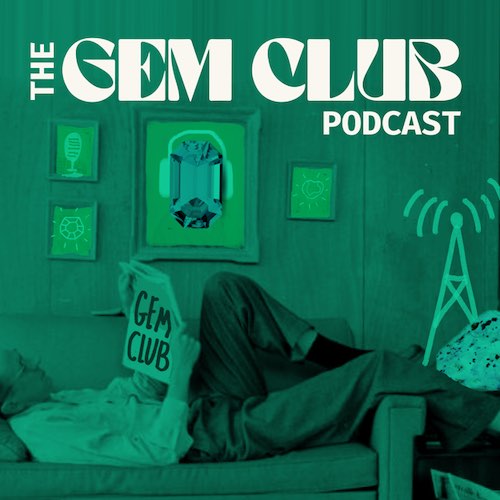 If you live in Columbus, Ohio perhaps you've enjoyed a business or creative meetup run by Adam and Allie Lehman? These two teach what they learn, and they've learned a ton running their own successful branding studio. The Gem Club is Adam taking that knowledge and interviewing other creatives who've found their own non-conventional paths to success, whether that be an independent solopreneur or the CEO of a beverage company. Learn more...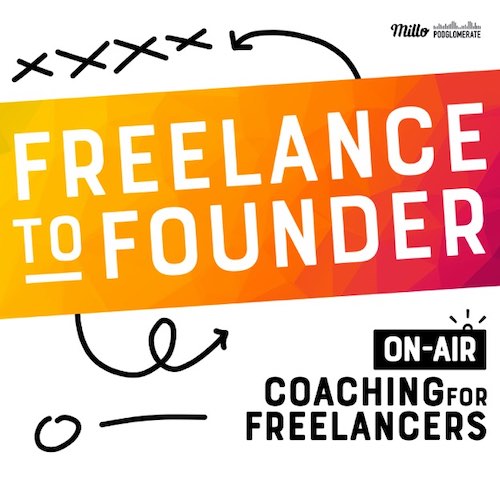 Many of us know Preston Lee from the great freelancing content he cranks out over on the Millo blog. In Freelance to Founder Preston joins forces with Clay Mosley, chatting with guests about scaling their freelance businesses. That might mean growing a product, or maybe hiring additional staff. If you're looking to take that next step of entrepreneurial growth, the advice from Preston and Clay will help get you there. Learn more...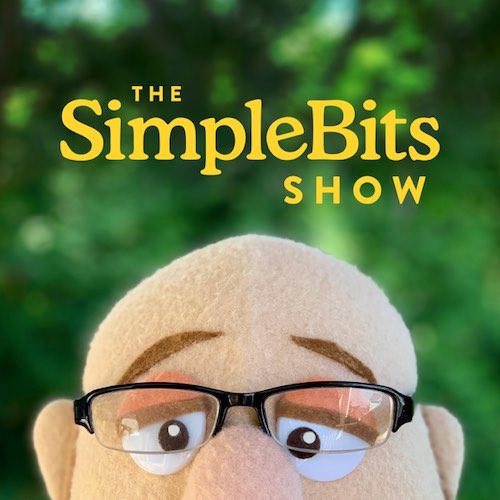 I've been following Dan Cederholm's career for a long time. His books taught me how to code websites. I was a beta user of his Dribbble "experiment." And now I enjoy listening to The SimpleBits Show, which covers a nice blend of business tips and creative inspiration from a list of guests who do not disappoint. Learn more...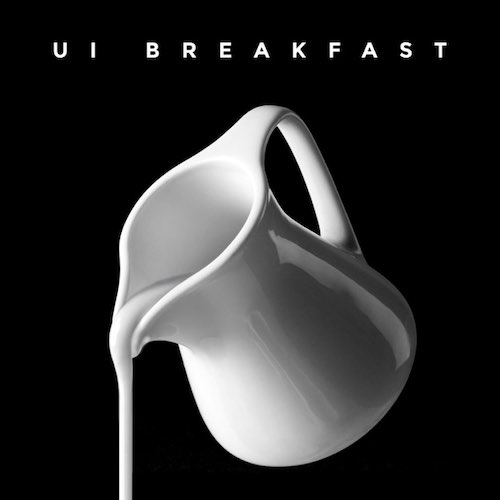 Jane Portman has had quite a career journey. From design consultant to productized services to now running her own SaaS product, Jane's background makes her the perfect person to interview others on the topics of marketing, branding, design, and entrepreneurship. Take a listen! Learn more...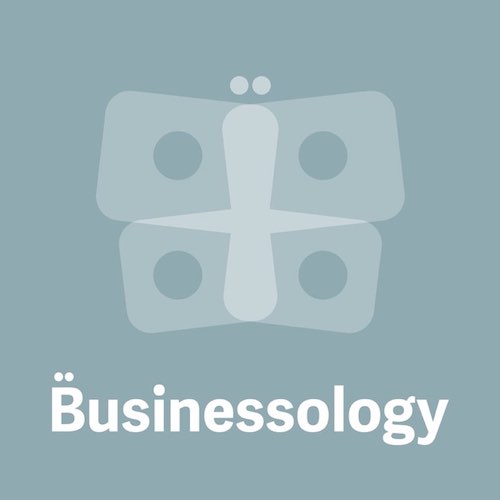 Jason Blumer's name seems to come up often in the web design & development community. But not because of his coding skills. Jason runs an accounting firm that focuses on helping creative entrepreneurs run healthy businesses. So you can image the kind of knowledge bombs you'll hear on the Businessology Show as Jason interviews a variety of agency owners and other creative business leaders. Learn more...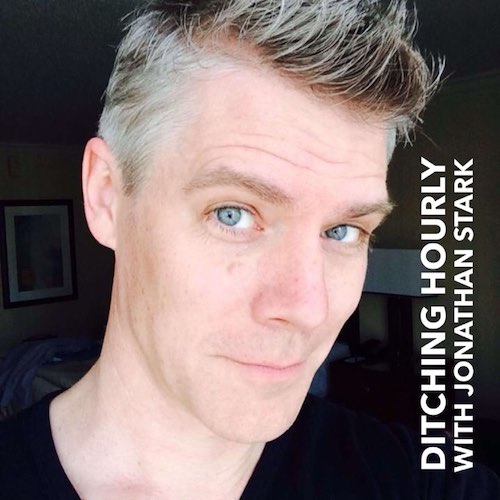 For years Jonathan Stark has been sounding the alarm on the pitfalls of hourly billing, via his website, email list, YouTube channel, and with his Ditching Hourly podcast. But the podcast goes beyond billing & pricing issues as Jonathan helps guests on the topics of positioning, growth, sales, branding, and more. Learn more...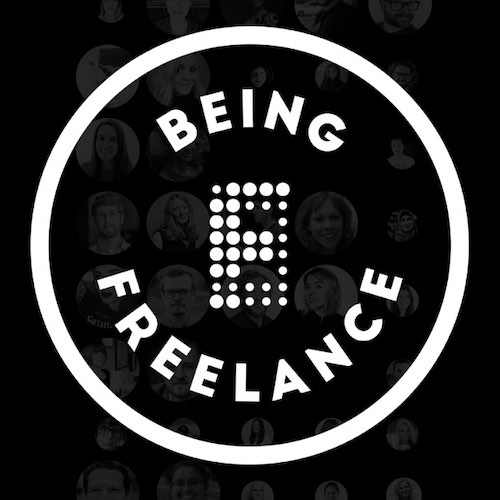 I just recently started listening to Being Freelance and Steve Folland does an excellent job pulling actionable freelance advice from his guests. And I appreciate how there's a noted "theme" to each guest's story. That's made it helpful scanning the show's back catalog to cherry pick episodes that seem most interesting to me. Nice work! Learn more...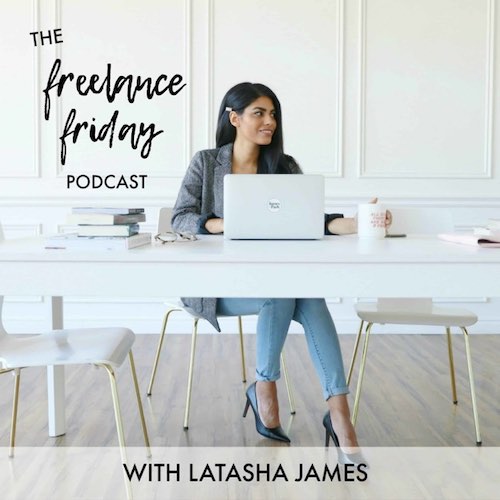 Each Friday (as you might have guessed) Latasha James covers a compelling blend of freelancing topics, including some I bet you've never considered (e.g. marriage & business...how to save your first $10k...trademarks explained...etc.). I appreciate the pace Latasha takes, with each episode being nicely produced and wrapped into a convenient ~25 minute package. So by the time you finish that cup of coffee you'll have increased your business acumen. Can't beat that! Learn more...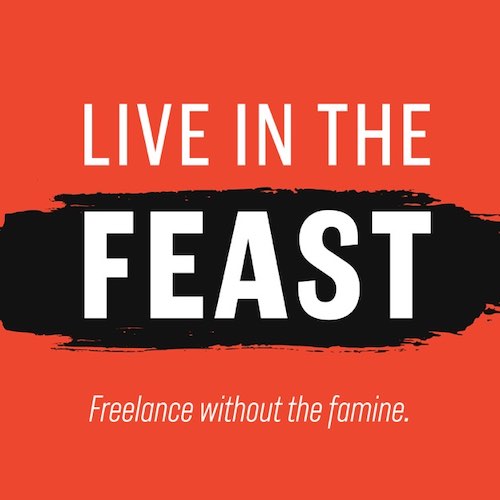 Jason Resnick has produced nine seasons (say what!?) of his podcast, and I hope there's more to come. Each season focuses on a single freelancing topic. Want to learn more about pricing? Boom! Season 6 gives you twelve episodes on the topic. Marketing? Season 2 has you covered. It's a smart way to organize dozens of evergreen episodes. Learn more...
Have your own favorite business-focused podcasts that aren't in this list? Drop me a line and I'd love to check them out!