How do I customize the emails that are sent to my clients?
There are a variety of emails that Harpoon sends to your clients on your behalf. These emails can all be edited on your Emails Settings screen.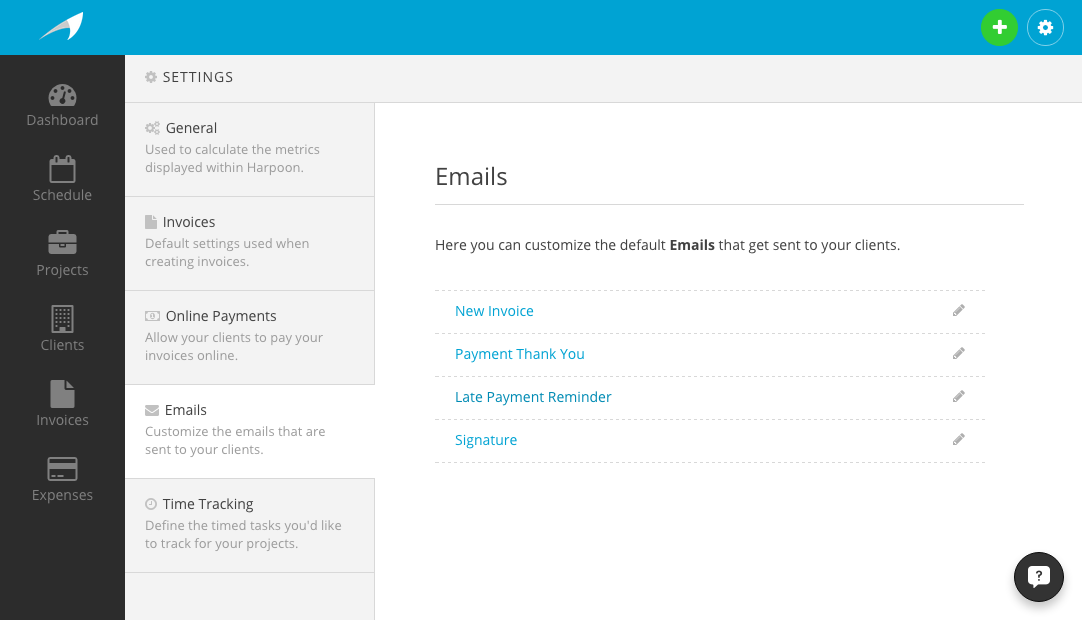 Clicking the name of an email template will present you with an edit form for that template.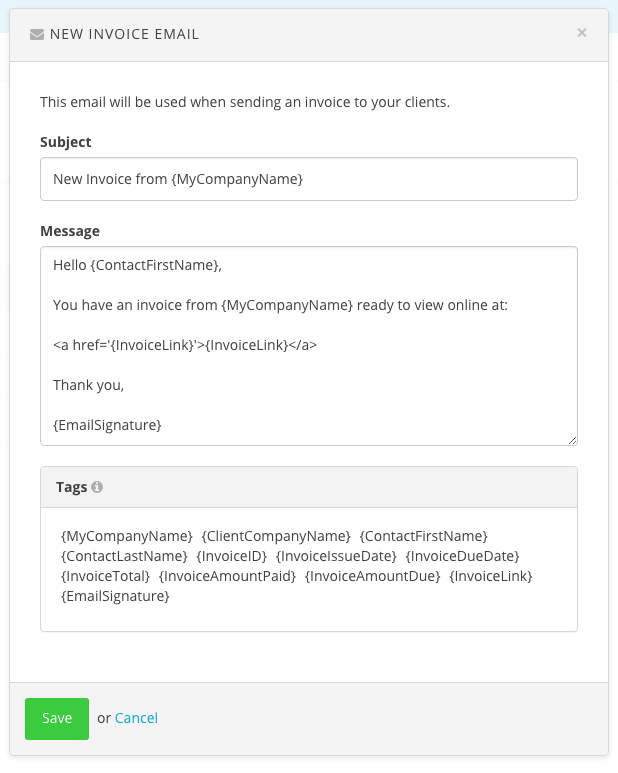 With each template you're able to edit the email's Subject and Message body. And each template makes available a variety of tags you can copy/paste into your subject and message.

It's worth noting that when you send an invoice to your client using the Send action on the Invoice Details screen you'll be able to customize the email even further on a per invoice basis.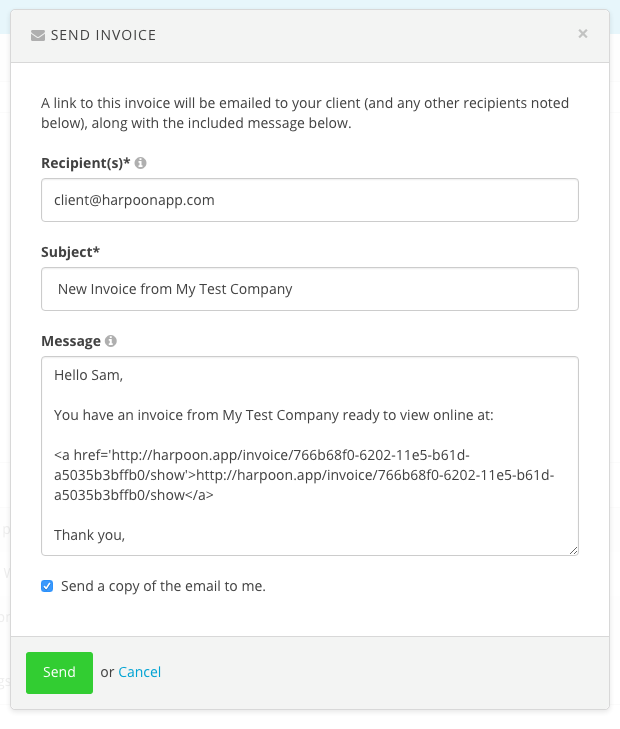 To learn more about emails view the Emails support articles.