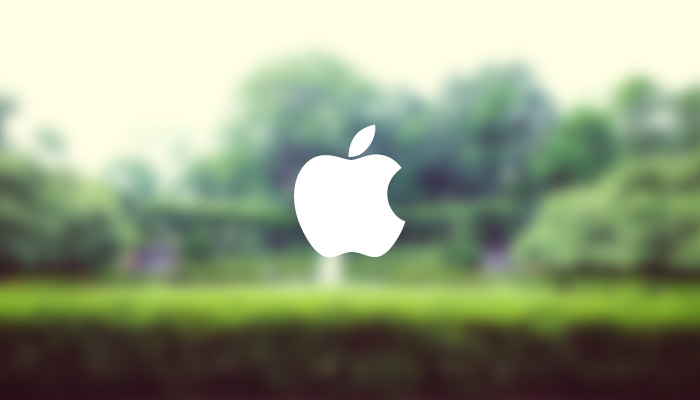 When I first started out as a freelancer, I switched over to the Mac from a PC because most people that I talked to who were in my same industry (web design) used a Mac. Over the years I have found a few software gems, while not entirely Mac-only, have increased my productivity, improved communication, and fostered organization.
Alfred
Free (upgrade available) - alfredapp.com
Alfred is a Spotlight replacement that allows you to find files fast, open files with key commands, view your clipboard history, save snippets, build custom search engines, load programs, and much more. It truly is a power application, that once learned, saves time and increases productivity on the Mac. Some of the aforementioned features are only available after you upgrade from the free version to the "Powerpack", which is £15 (about $24). However, this upgrade is totally worth it for the clipboard history alone. With a few keystrokes you can paste in a snippet that you copied hours ago. This feature alone has saved me many cumulative hours over the past few years by not forcing me to re-find snippets that I'm needing to copy/paste.
Another feature that I've been using a lot lately are the custom search engines that you can build within Alfred. Now, with a few keystrokes, I can open search result pages on Google, Amazon, Github, and just about any website that features a search tool. It truly is a game-changer once you become familiar with it.
Backblaze
$5/mo. - backblaze.com
Have you ever had a hard-drive go bad? What would you do if someone stole your computer? Your data is backed up, right? I used to set reminders to back up my data to CD's every month, a very time-consuming process. Eventually external hard drives became popular, and I could simply back up to that one device, but I still had to remember to do it, the backups were usually several weeks old, and in the event of a house fire, I'd lose both my computer and the backups.
Then I discovered Backblaze.
All I have to do is install Backblaze, pay their low subscription fee, and my files are backed up continuously to an offsite location. I've been using Backblaze for over a year now, and I don't even realize that the program is there. However, I can always check the status of my backups through their control panel widget, and it assures me that I am up-to-date. If I ever need to recover my data, I can either do it for free at anytime by downloading it from their website, or for another fee they will send me an external hard drive with all of my files on it. To me, the cost of this service should just be considered a part of owning a computer and storing valuable data on it. Just think of it as data insurance.
Cloud
Free (upgrade available) - getcloudapp.com
If you've ever tried to send a large file attachment via email, you may have experienced either a limit on the upload size before you sent it, or the recipient may have been unable to receive it due to the attachment. The fact is, attachments are great for small files, but a more reliable system is to upload the file to a server, and email the link instead. That is exactly what Cloud was made to do. By installing the program, you create a little cloud icon in your utility bar on the Mac. When you drag a file up to that icon, it is immediately uploaded to cloud's servers, and a link to the file is placed in your clipboard automatically. There are daily limits on attachments that you get with the free version, but I have always found it to be way more than I need to email the occasional video, photoshop file, or zipped folder of files to clients.
DayOne
$9.99 - dayoneapp.com
I use DayOne for two purposes. The first is as a general journal on my Mac. It is password protected, so I can feel safe typing whatever thoughts I have into this tool, without fear of them ever being read by anyone but me. It has a nice, simple layout when put into fullscreen mode, so you can write without distraction from other apps, or unnecessary features vying for your attention. It is great for brain dumps, weekly reflection, or just working through a problem by typing it out. The second purpose that I use DayOne for is an hourly log whenever I find myself getting distracted too easily. You can set DayOne up to remind you every x hours via a popup text input to type in what you are working on. At the end of the day, you can see a report of what you typed in everytime the popup occurred, easily helping you review your day from a high-level. Using this feature has also helped me ensure that I am billing for the right projects, and nothing is falling through the cracks.
Dropbox
Free (upgrade available) - dropbox.com
Even though I have instant backup of my files with Backblaze, Dropbox adds an additional layer of backup to any file that I place within the designated "Dropbox" folder. Dropbox takes it a step further, however, by automatically keeping in sync any device (iMac, iPad, iPhone, PC, Android, etc.) that has Dropbox installed. This one Dropbox folder is instantly, automatically synced so I never have to worry about transferring files from work to home. Dropbox also keeps a limited history of your files (unlimited history available) so you can go back to a previous version in case you mess something up. You can even restore deleted files with this feature. You can share specific folders and files with various people via email invites, and there is even a "public" folder with it's own URL within dropbox. For example, my wife and I have a specific folder that we share between us within Dropbox, and we have used it to share photo collections, proofread documents for each other, and even send applications to each other. In business, I can share a folder with my client, and then drop in the deliverables, so it is automatically downloaded to their computer next time they are online.
Evernote
Free (upgrade available) - evernote.com
Evernote is a document swiss-army knife. You can save text, photos, web clips, and many other types of document within your Evernote application. These documents are then in sync with any other Evernote application on any other device (another computer, a phone, a tablet), making it great for keeping notes or journaling. There is also sharing available for the tool, so you can collaborate or share a folder with your client. Even though Evernote mixes some of the functionality that I get with Dropbox or DayOne, I tend to limit my Evernote usage to note-taking. I fire up Evernote whenever I am in a meeting, or watching a seminar. Anything that I want to catalogue and remember, it goes into Evernote.
Screeny
$14.99 - screenyapp.com
There are quite a few screen recording software suites out there. The problem is, many of them are complicated and expensive. Screeny is neither of these. Screeny lacks a lot of the video editing tools that you might find in iMovie, and instead focuses on capturing the video, and sharing it with others. You can create a rectangle for the recordable area, select the whole screen, or just a window. You can record your own face with the screencast or without. Screeny also has Cloud app support, so you can easily upload the video to the web from within the tool, and share it with others. I often use this app when getting a remote colleague's advice on some animation I've been building, or to put together a quick screencast for a client showing them how to do something specific. It ends up being much faster than typing out all of the instructions for them to follow, and they can usually follow the directions when you show them how better than reading anyway.