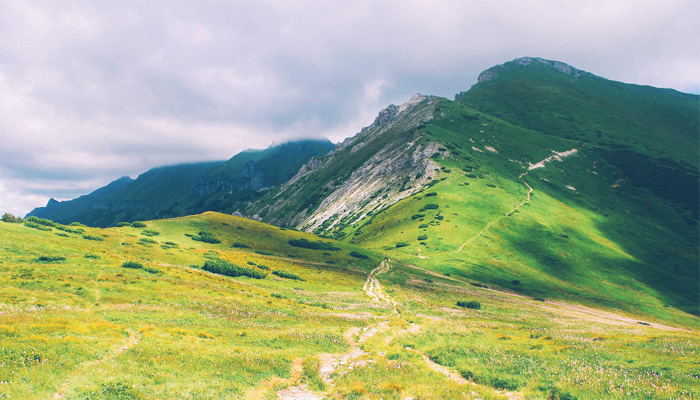 It happened quite accidentally. Friends, friends of friends and neighbors were coming to you for advice or asking for help in your area of expertise. You were glad to oblige. Sure, anything for a friend of the family, co-worker, etc... It also didn't hurt that it padded that wallet a little bit from time to time. And with one freelance gig under your belt, you got a taste of freedom and wanted more. Maybe those freelance gigs could potentially be an opportunity to cut those strings to corporate servitude. There's just one problem. Now that you've had a nibble of freelance freedom, how do you keep gigs coming in to further build your career as a freelancer?
Pick a Niche
You might be saying "Pick a niche? But I already know what my niche is – I'm a marketing consultant." But take a real long hard look at that portfolio you have. Also look at the few freelance gigs you've done. What part of the project did you like least and which did you like most? Get a clear understanding of what you bring to the table and what you really love to do. With a clear specialization, you'll have the single best way to build your reputation as well as net higher consulting fees. Do you prefer managing social media marketing campaigns to more traditional marketing management? Are you a whiz at writing business plans or B2B proposals? Or are writing annual reports more your "thing?" The point is if you specify your niche, you can skillfully market to clients and even create your own brand built on that one expertise.
Another important advantage to freelancing part-time is that if one niche doesn't work, given enough time and effort, you can try another without putting your full-time job in peril or having to starve for an indeterminate amount of time. The bottom line is that launching a freelance career while working full time is probably the least risky maneuver to undertake. It's an opportunity to ensure you enjoy the work and ensure that it is something that can sustain both your financial and professional goals for the future.
Create a Portfolio that Fully Promotes Your Expertise
Once you're clear about the skills you plan to promote, you need to build a portfolio that highlights your best work and demonstrates the full scope of your skills. You can build a website, start a blog or use an online portfolio application like carbonmade or try Krop a portfolio and resume builder that allows you to showcase your work with our own personal URL.
Connect using Social Networking Sites
Here's the most wonderful thing about social media; it's free. Another beautiful thing is that it's available 24/7 even if you have a 9 to 5 job. Whether it's Facebook, Twitter, LinkedIn or Google+, you'll find a myriad of resources and information that can help you grow your freelance client base. For some freelancers networking doesn't come easy. There's no magic bullet that can get you a million connections overnight. But you don't need that many anyway; all it takes is a few good contacts that are willing to go that extra mile with you. It's also a great way to promote that portfolio you've just created to network online to specific industries.
Network Wherever and Whenever Possible
Part of being a freelancer is to learn how to network and market yourself. Go to networking events within specific fields that can use your expertise. Join online groups in specific industries on LinkedIn. Talk about what you do whenever and wherever you can. Here's a short list of practical steps you can take to get build your freelance career:
Talk about your freelance business to everyone you know. Whether its colleagues, friends, neighbors or family, referrals can make up a substantial part of your client base; at least initially.
Join professional organizations both online and in your area. Don't forget organizations that cater to specific industries that can use your expertise. The great thing about these organizations is that they're full of information about where to find more work and tips about starting freelance work in a particular industry.
Don't forget tried and true organizations like the Rotary or your city's chamber of commerce. Business people need creative types and software engineers too, so don't overlook their needs for your expertise.
Volunteer in your area or to an organization you believe in. It's a great way to broaden your network and meet new people who need your skill set.
Finding Clients When You're Short on Time
As a freelancer, your time is already at a premium. Finding clients is your biggest challenge; but there are a few methods that can work for you while you're at your full-time job. One, we've already mentioned – its social networking. If you haven't already done this, set up your social media profiles for your freelance business and begin posting to those accounts at least twice a day. Also, one other method that can work its magic while you're busy at your 9 to 5 job – direct mail. I know, sounds a little old-fashioned, but there's a reason why it works. Well-written sales letters with a strong proposal mailed to a few in your target market can capture the attention of decision makers more effectively that an email. Because it's so unexpected in this era of social media and advanced technology, it may be perceived as a refreshing break from the norm.
Handling New Client Inquiries during the Da y
The best way to be available to new clients is to get a smart phone. Whether it's a Samsung or an iPhone, you can immediately get your email as it arrives and respond directly. As a direct business line, you can respond to potential clients' voicemail or email during breaks and lunch. Also don't forget to set up a voicemail greeting so that new clients can leave messages for you when you are unavailable.
Managing Deadlines
Another challenge to being a part-time freelancer with a full-time position is learning to manage your time and the expectations of your clients. Clients should be used to freelancers telling them when they can take on a project and when they can deliver. If you can't deliver within a week, than you just can't. Even a full-time web designer with a full workload would also face the same dilemma if asked.
Your time is limited and there is nothing a part-time freelancer can do about it. Better to be upfront to a client about time and delivery expectations than submit subpar work. Or worse try to squeeze a 40-hour project in a 12-hour timeframe and miss a deadline. The best anyone can do as a part-time freelancer is to track your deadlines and your availability. Never over-commit.
Save Money
It's tempting to blow all your part-time earnings. You've worked hard for it, and you deserve it. But if building your freelance career is your goal, try saving it instead. While you may have a plan to leave your full-time position within two years, it can come sooner than you think. A nice cushion to fall back on can help you make it through the lean times. And there will be lean times. But watching your savings grow is also a great motivator and makes that hard work and sacrifice well worth it in the end.