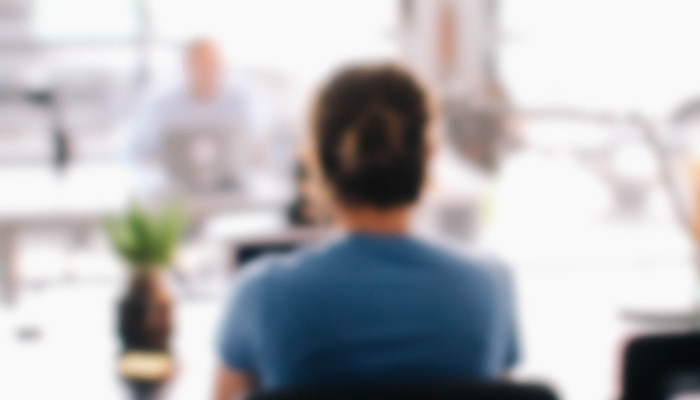 I stumbled upon Ryan Battles while Googling for "web designers" in my local area. I had just moved back to Columbus, Ohio, with my wife and kids, and was running a full-time freelancing gig from our bedroom. I didn't know a single soul in the local design/tech community. Feeling a bit isolated, I thought it was time to break out of my shell and start meeting folks who were doing the same thing I was.
Ryan and I met for coffee at a local Starbucks. He was in the same situation, being married with children and working full-time out of his home. We were both at a crossroads, ready for a change, ready to take some kind of leap forward in our freelancing careers.
A few days later we took a tour of a local coworking space. For those not familiar with coworking, it's usually an open office environment where independent entrepreneurs can rent desk space from which to run their businesses. Chris and his wife Becky ran a coworking spot called The Sandbox, a clean, modern space complete with a kitchen, conference room, and a purple velvet couch. It was perfect. Ryan and I signed our contracts and became the next full-time entrepreneurs at The Sandbox. It became one the best business decisions I ever made. Here's why:
Inspiration
Working from home has its benefits, but go too long without leaving the house and work can get stale. On the contrary a good coworking space has an energy to it that can inspire you day after day to do better work. As I saw my fellow entrepreneurs succeed (and fail) it pushed me to grow my own business. We ate lunches together, discussed business challenges, exchanged advice, and helped each other wherever we could. It was like a small family. And the variety of businesses represented at The Sandbox (real estate, IT, yoga, accountants, salespeople, marketers, etc.) provided me business exposure beyond my little world of web design. I no longer focused solely on being the best designer I could be, but also on becoming the best businessman I could be, and saw my business grow as a result.
Collaboration
Collaboration happens naturally at a coworking space. My desk was adjacent to Ryan's, and within the first few months we started collaborating on a few non-client projects. It started with Director-ee, a community site we built for ExpressionEngine developers. Then we built Find Bacon, a site to help designers and developers find the perfect job. That was followed by Share the Shelf, a web app that helps book lovers list and trade their used books. We started a local meetup group for entrepreneurs called Bootstrap & Beer. And finally we launched Harpoon, a financial goal-setting and billing app for freelancers, which now keeps us busy pretty much full-time. Each of these projects brought more attention to my business and as a result brought in new clients.
New Clients
For whatever reason finding work as a freelancer was never a problem for me. But within a year of moving to the coworking space I had so much work coming in I could afford to be much pickier. Some of that work came from clients finding me via the project collaborations I mentioned above. Other work was generated from my fellow entrepreneurs in the coworking space, as they often needed design help and I would pitch in whenever I could. We'd also share overflow work. For example, if Ryan had a client that needed design work he'd just hire me to help out. Referrals within the coworking space also provided a steady stream of income. If someone knew of a company that needed a designer they'd often refer them to me. One particular referral actually kept me busy for almost a year.
Focus
Sort of an oxymoron, but moving my office from a quiet bedroom to a sometimes loud and busy coworking space actually made me more focused to do my work. Maybe the act of changing physical locations caused some kind of mental "work mode" switch to go off in my head. Or maybe being surrounded by other busy people made it easier for me to stay busy and focused. I'm sure there's some kind of scientific study out there explaining it all. I only know it worked for me.
Professionalism
For years I would meet with clients at coffee shops and cafes because I didn't have a formal office. And that worked fine. In fact some of my clients would comment how refreshing it was to meet in these settings vs. a stuffy corporate environment. But if you had meetings that lasted any longer than an hour, or meetings where real work needed to be done, it became awkward. The conference room at the coworking space added a layer of professionalism to my client meetings. I believe at times a more formal setting contributed to an increased sense of confidence on the part of my clients, reassuring them that they were in good hands.
Bang for the Buck
A typical coworking membership is incredibly affordable compared to a traditional office lease. For usually around $500 a month (or less) you can get a dedicated desk with all the amenities (wifi, kitchen, conference room, etc.). I must admit I was timid at first to add another monthly expense to my business, especially since I was doing just fine working from home. But looking back on it now the monthly cost of coworking was well worth the business growth and additional income it helped bring me.
Friendship
This might not be an obvious reason to start coworking, and it probably sounds sappy, but there's a good chance you'll develop some strong friendships while coworking. When you've all taken the risk to build your own businesses, and you experience the ups and downs together, there's a camaraderie that can develop between you and your fellow entrepreneurs. I wasn't expecting this benefit going into coworking, but it ended up being the most valuable benefit of all for me.
So if you're working from home and looking for something to jumpstart your freelancing career, or just need a change, coworking could be a good next step. You can find a coworking space near you by using sites like Desktime and ShareDesk. Your new desk is waiting!