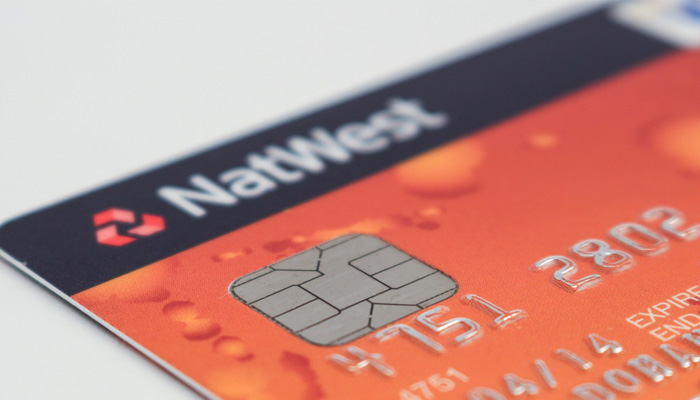 Flaky clients are a common occurrence when you're a freelancer. If you've been self-employed for a while, you know what I'm talking about. They gush about your work until it's time for them to make the final payment; that's when they start making all sorts of excuses for why they're late. The check is in the mail. They're going through some financial difficulties and will pay you as soon as possible. They had a family emergency and just couldn't find the time to make a 3-minute PayPal transfer.
Or, you know, the work just wasn't as good as they expected and they don't see why they should pay you for a 'half-baked' job. Unfortunately for me, I've heard them all. But nothing compares with complete silence. When the client basically disappears from the face of the Internet and dodges your calls, panic starts to settle in. You can keep trying, but it's unlikely you'll ever reach that client again. And, sadly, there are only a couple of things you can try to do in order to collect.
Why is non-payment even an issue? The reasons are plenty. A lot of freelancers don't work with contracts, so it's almost impossible for them to take legal action when the client refuses to pay. Others don't have the time to hunt down the client or the money, since they're engaged in more important projects at the moment. And when it comes to small claims court, there are caps on how much you can collect; not to mention that we're talking about a lengthy and energy-draining process a lot of us aren't prepared for. Some freelancers can't even afford a lawyer, and oftentimes it costs more to get the money instead of forget about the incident, suck it up, and learn from the experience.
Moreover, sometimes taking the client to court is way too complicated. Since freelancing is a global business, that client may be in another state or another country, so you might be required to appear in court where they are located. Unless the sum they owe you is high, the cost of such a process in terms of lawyer fees and lost work time, not to mention sanity, are not really worth it. So what's there to do instead? Here are a few ideas that might help.
Be Proactive
If you really want to avoid issues with non-payment, draw up a contract for every job. It should include a clear description of the work, as well as any relevant payment information and a payment schedule. Serious clients should welcome this, since they're probably just as worried about you not upholding your end of the deal. Chasing money is time-consuming, so having a clear process in place for billing, as well as dealing with late payments, will save you money in the long run. Many freelancers charge 50% upfront and 50% when the project is done, but that's only one way to go. Decide what works best for you and take it from there.
Take Action Immediately
Always bill your clients on time and address any payment issues as they occur. Send late payment notices and invoice reminders. If the client doesn't get in touch with you at all, ensure them you will follow up with legal action (even if you don't necessarily plan to). When you can afford it, work with a collection agency or mediator. It's also advisable to have a lawyer on retainer to help with these issues.
Be Persistent
OK, but what if you didn't drew up a contract? Then your best bet is to be persistent. E-mail your client every day, until you get a response. If that doesn't work, don't be afraid to use the phone. I know it can be extremely humiliating to keep calling clients and leave voicemails reminding them about late payments, but you're your own boss now. No one else can do this for you. Of course, you should also stop working on any additional projects/tasks from that client until they pay up.
Reach Out on Social Media
This should only be done when you've exhausted all other possibilities. If the client still refuses to pay, 'out' them on social media. Most companies and even individuals are now paranoid about social-media reputation damage, so it may actually work. Tweet something like '@Xcompany I delivered work a few weeks ago. When can I expect my now very late payment?' or 'Anyone else working for @Xcompany having trouble with late payments?' However, make sure you don't go too far. Keep things professional. Calling them names on the Internet is plain rude.
Negotiate
Sometimes the nonpaying client is actually well-intentioned. They're really having cash flow issues or dealing with miscellaneous problems that make it impossible for them to pay right now. They provide a reasonable explanation and are willing to work on a solution that would satisfy you both. From personal experience, this is the kind of business relationship that deserves to be salvaged, so you might want to be flexible in this kind of situations. Even when you have a clear contract, working to reach a compromise may be worth it. Instead of waiting for a big payment, you can suggest the client pays you in small increments. Transparent communication goes a long way. Which brings us to…
Always Communicate Clearly
If the client refuses to pay because they are unhappy with your work, things get a bit tricky. This usually happens because of errors in communication. If you actually made a mistake or delivered subpar work, apologize and suggest an adjusted payment schedule. If you underestimated the job and are suddenly sending them an invoice much higher than what you agreed on, clearly explain where the additional hours came from. Better yet, work out an adjusted project proposal whenever they ask you to do something extra, so you avoid any confusion later on. Finally, if the client is simply unreasonable, arbitration is likely the only way to go.
As you can see, prevention is key when it comes to dealing with deadbeat clients. Draw a contract, check the potential client's reputation beforehand, include payment terms that work in your favor. Time is your most precious commodity, and you don't want to waste it collecting on late payments. Good luck!