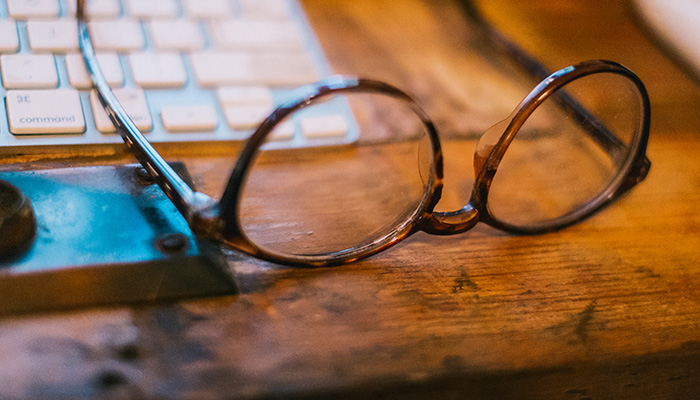 Recently I posted a quote on Instagram that stated:
Don't be the lowest bid on a project. Be the most valuable.
To which a very astute viewer commented simply:
How?
An awesome follow-up in my opinion. In a world where everyone is just content to retweet inspirational quotes, this person wanted to talk brass tacks. "How do you become the most valuable?"
I have a few ideas…
Stop Duplicating Your Last Proposal
I get it, you put a lot of work into your last proposal, and by switching up a few items, such as the company name, work to be performed, and cost, you're ready to send out a proposal and get back to other work.
This saves you time, but every other proposal they will receive is thrown together in the same way. Make yours stand out. Show them that you took time to put this together for them. Put their logo on the cover page. Put their company name in the footer on each page. Craft a thoughtful cover letter or email explaining why you would love to work with them. For example, I've sent a proposal to a company that creates standing desks for children. My proposal email included the following:
As a user of a standing desk myself, I can appreciate the health benefits to children. This is a project that I can really get behind and hope to become a partner with you to market your product effectively…
Now, put yourself in the shoes of the company reading through various proposals, and compare that statement with the following (not as awesome) email:
We would love to work with you on this project. We have helped out many small businesses like yours…
There's just nothing specific here to create a connection. Take the extra time to find a connection when presenting your proposal.
Connect Over the Phone, or Even Better, in Person
When I first started freelancing, I avoided using the phone. It was much more efficient to communicate with email and send digital proposals. And while this did save me time, it also won me a lot fewer well-paying projects.
Once I started getting potential clients on the phone, I realized where the real magic happens: When you listen.
People chose their words more carefully when writing emails. Emails tend to be short. When you are speaking voice-to-voice with someone, there is no editing going on, just raw communication. You have an opportunity to dig in with clarifying questions, like:
And how has this worked for you in the past?
What would the ideal outcome look like, in your opinion?
Could you tell me more about that?
You will get past the standard responses they have given to every potential vendor, and begin to see some specific thoughts going through their minds with this project.
Now, write down specifically some phrases that they've used. There are often multiple ways to say the same thing, but take note of exactly how they phrase certain aspects of this project, because in your proposal, you are going to…
Use Their Own Words in Your Solutions
Like I said in the last section, there are multiple ways to say the same thing, so why not use the version that resonates most with them? Don't make the mistake of simply listing out the technical details of what you are going to do. Make sure you list out some desired outcomes, and this is where re-using their language is going to paint you in the most favorable light. They will see that you are in-line with their thoughts and hopes for this project.
I once had a client that loved the word "verticals" when referring to various industries. You'd better believe I referred to them as verticals when I wrote up the proposal.
Talk About Yourself Last
You know that "About Our Company" part of the proposal where you mention all the things that make you awesome? A lot of freelancers put that first in the proposal.
Don't do that.
I like to put the "About Our Company" page dead last in the proposal. I want to take the time to first show them that I understand them, their company, that I have a solution that will help them. Once you demonstrate to them that you are seeking to partner with them and help their business, then they will care about who you are and want to know more.
Sprinkle Testimonials in Your Proposal
When was the last time you bought an item online without first reading some reviews? Testimonials are like reviews of your service, and you get to pick and chose which ones to show off!
Don't go overboard, but putting a few positive testimonials from clients in your proposal will provide peace-of-mind. Again, remember this is not about showing yourself off, but to demonstrate that you will add value to the client's business with your services.
Provide Next Steps
Some clients may have a proposal process that they need to work through internally, and you may just have to work within that framework. For small and medium businesses though, this might not be a formal process. You can set the tone of professionalism by doing the following:
Ask them in a preliminary conversation how long they will need to make a decision.
Place an expiration on the proposal based off of that timeframe. Not that you won't honor it outside of that time, but you will have a great reason to follow-up with them if you haven't heard anything by a certain date.
Suggest some next steps for the proposal. State when you are expecting to hear back from the client, what action should take place then (Sign a contract? Provide a downpayment?). Make it clear what the next few moves are going to be in order to make this a successful partnership.
Get Fancy
If you are handing this proposal to them in person, buy some nice paper to print the proposal on. Don't have a color laser printer? Go to a FedEx office and print it there. Place the proposal in a folder, even a plain manilla folder with the client's name printed on the tab is a nicer way to hand off documents than simply a stapled stack of papers with smudges from lunch on them.
This may be overboard, but you can even use FedEx to mail your proposal to a client in a hard mailing envelope. Some clients may find this weird, some may think it is awesome. I'm in the latter camp. On a few occasions I've received documents via courier and it certainly got my attention over nearly any other method of messaging.
Conclusion: Be Authentic
There are some tips in this article that can potentially be used to be inauthentic (don't fake a shared interest or use their words back to them if you can't deliver on the promise). However, whenever you can genuinely use these tactics to put your best foot forward, you will find that winning the project gets easier and easier. The best part is, you don't even have to be the cheapest solution. You can charge a premium for your services and clients will pay this when they are convinced that you will add the most value to their business.