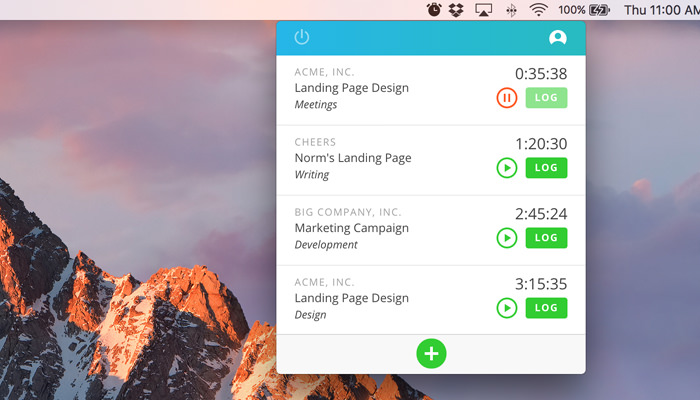 As much as we love Harpoon's time-tracking timers, sometimes it can be a hassle to open a web browser when all you want to do is start or pause a timer. That's why we're excited to announce the launch of Harpoon for Mac, a convenient way to manage Harpoon's timers right from your desktop!
Packaged as a menubar app, Harpoon for Mac provides one-click access to managing your timers. You'll enjoy the same features and flexibility of our web app timers, but redesigned for a desktop experience. Create new timers and attach descriptions, projects, and tasks. Edit and manage multiple timers throughout the day and quickly jump between them. And if you forget to track your time using a timer you can easily add your hours manually right from the menubar app.
Harpoon for Mac is a free download. The only requirement to jump in is an existing Harpoon account. If you don't have an account yet you can sign up for a free trial.
We hope Harpoon for Mac helps streamline your time-tracking process, allowing you to put more focus on your actual work. Enjoy!