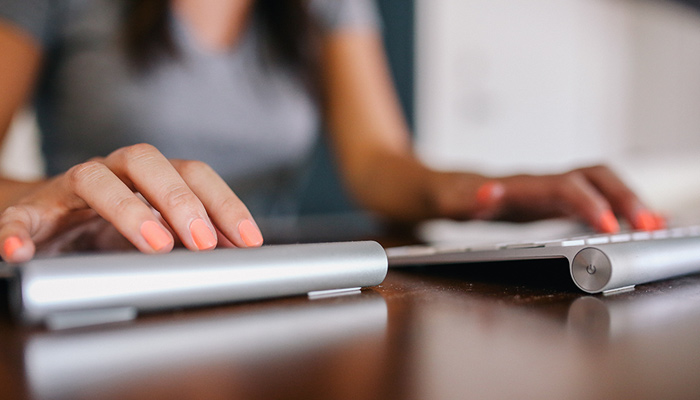 In our previous articles about pricing strategies we've looked at both cost-based and value-based approaches to pricing your client services. Understanding the unique benefits of each approach will help you pick the right strategy for the services you're providing.
In this article we'll focus on the beauty of retainers. A retainer is when you offer to reserve your services for a client for set "blocks" of time. For example, a client could purchase a retainer on a weekly or monthly basis. Retainers make the most sense when the services you're providing aren't tied to a specific project timeline, but instead are more generic in nature.
Let's use the example of a startup who needs a variety of design services handled for their growing company. Each month, new design tasks and challenges arise and the startup is having a tough time keeping up with it all. This is an opportunity to offer your design services on a monthly retainer basis. At the beginning of each month the startup pays your business a set retainer fee in exchange for reserving your services for the month ahead.
Retainers can be either cost-based or value-based. Cost-based retainers are the most common. This is when the retainer is based on a maximum number of hours provided during the block of retainer time. For example, for a monthly retainer you might agree with your client to provide up to 50 hours of work during that month for a set retainer price. With this approach, you're still exchanging your time for money, but you're simplifying things by selling your time in larger "blocks."
But with a value-based retainer, instead of promising a maximum number of hours, you might instead set some specific goals at the beginning of each month that you'll accomplish for your client. These goals aren't based on a maximum number of hours, but instead on the value these goals will provide your client. For example, improving the conversion rate of a signup page could be a solid value-based goal.
The Good
Predictability makes retainers a great option for both you and your clients. The cost is predictable. The block of time you'll be available is predictable. From your perspective, a retainer makes scheduling easy. For example, if your business's monthly revenue goal is $15,000 and you offer a $5,000 monthly retainer to your clients, you know ahead of time that booking an average of 3 retainers per month will allow you to hit your goal.
Clients also love the comfort of knowing you're there for them during the retainer block. One of the biggest hassles a client has is finding open availability with their service-based partner when something comes up. This is why many businesses will pay for a retainer even if they don't plan on using your services. The retainer acts as sort of an insurance policy. Should a need arise, the cost of the retainer is worth knowing you'll be there for them. Of course, providing actual work during the term of the retainer is ideal, but this illustrates one of the real pain points a retainer solves for a client.
Retainers also simplify the proposal process. Instead of needing to craft a custom, project-specific proposal (which would include pricing and timeline), a retainer can be fairly standard and handled with the same, simple contract across all of your clients. This can cut out a massive amount of work depending on how many proposals you've typically produced in the past.
The Bad
As mentioned above, retainers seem to work best when the nature of the work is less project-based and more generic in nature. This is because project-based work tends to have its own timeline and costs that may or may not fit naturally within a retainer's block(s) of time and pricing.
With retainers, you also run the risk of being unintentionally overworked by your clients. This can happen if the terms of the retainer aren't clear and the client's expectations regarding the amount of work you'll provide don't line up with your own. So whether based on hours or goals, make sure you clearly set the expectations of the retainer for your client so that everyone is happy.
Does your business offer the type of client services that would be a good fit for a retainer? If you've never tried retainers in the past you can always start small by offering a retainer relationship to a single client. After working out any kinks you can then take on more retainers. The predictability of a retainer just might provide that extra peace of mind you've been looking for!