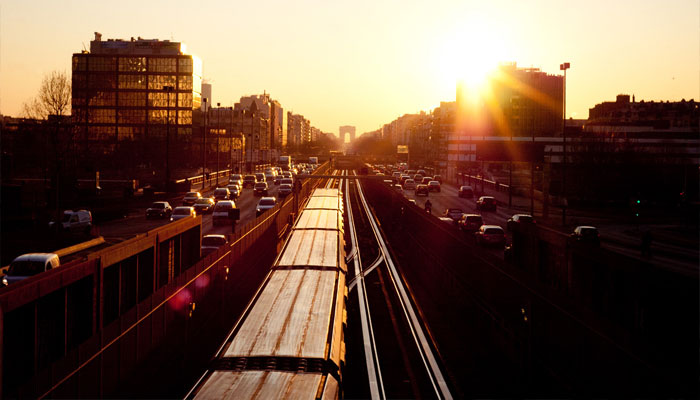 I hate to break it to you. There may be a day when working from home may cease to hold its charm. Sure, who doesn't love the no-rush, short commute. Just shuffle to the couch, kitchen table or poolside and pop open your laptop.
But ever so subtly changes occur. You can't ignore the housework. Or the interruptions that occur when preschoolers are under foot.
Suddenly that slice of time you've carved for yourself gets smaller every day.
Coworking is the New Frontier
Coworking has gained considerable ground since its inception in 2005. The beauty is in its concept. It allows independent contractors, consultants and freelancers to share a working space without being tied to one organization. And for the work-at-home weary, it's more than just a physical space, it's also an escape from distractions.
Some freelancers like the social aspect of coworking. Intermittent breaks allow like-minded individuals to come together. Share war stores as well as inspire and stimulate conversation. Others crave it because it ends the isolation of working from home.
Whatever the reasons, coworking spaces do have advantages. It offers professional, social and personal gain beyond and above toiling away at a local coffee shop. Coworking can create a fusion of programmers, developers and writers who develop a synergy that gets ideas challenged problems solved and opens more doors to bigger opportunities.
Book a Coworking Space Online
By the looks of things, freelancers won't have a problem finding space. Millions of websites have sprung up dedicated to finding, renting and working within these coworking communities. One popular site is ShareDesk. Whether you're looking to rent office space or find a space to rent, ShareDesk can help with that.
Another favorite site among independent workers is Deskmag, an online magazine dedicated to people and spaces involved with coworking. In a 2013 survey, Deskmag.com found that "nine out of ten coworking spaces expect to increase their memberships" for 2014. Meanwhile coworking coordinators reported that they couldn't keep up with the demand for space. On the brighter side, when asked about future income 75% percent of coworking clients expected their earnings to increase.
Here's what you need to consider when looking at coworking spaces:
Opportunities to collaborate. Some coworking spaces focus on specific niches. This is ideal for those freelancers who want a workspace combined with networking. Some focus on female entrepreneurs like Hera Hub offering a spa-like environment with enough space for meetings and more. Others focus on start-ups or wellness professionals.
Location, location, location. If you're an independent contractor that travels, you might like a coworking space with multiple locations in different cities around the globe. Traveling to meet clients face-to-face has gotten easier for the solo entrepreneur with sites like Co-merge.
Coworking culture. Before signing the coworking contract, visit the space and take a good look around. Are people glued to their laptop screens? Do they stop to greet one another and chat a bit? Do you get an assigned desk to decorate as you please? Or is it first-come, first-serve when it comes to desks? Is there a communal kitchen? Does the coworking agency sponsor on-site events or bring in speakers occasionally? Besides talking to the owner, network with other tenants before committing just to be sure the space is right for you.
Cost of coworking. Coworking spaces can charge by the hour, week or month. Others scale their prices based on the services they provide. For example, the space may include amenities like access to office equipment, high-speed WIFI, a communal kitchen and large meeting rooms to stage events, while others charge extra for additional room access.
The need for privacy. Once you begin physically looking at coworking spaces, you'll notice the environment will vary. Some coworking spaces may just be tables or cubicles in the middle of the room. If you're dealing with confidential information, some coworking spaces do provide private offices. A private office is also perfect if you plan to talk with potential clients about sensitive information. If privacy is essential, be sure that the coworking space you choose covers network security you're comfortable with and has a physical space that can be locked when you're away.
Where to Look
If you need a place to begin your coworking space search, try Google's Coworking Group forum. I previously mentioned ShareDesk which can also help with locating private offices and meeting rooms. For travelers, try Desksurfing, this site is dedicated to finding independent workers and consultants office space around the globe.
Have you thought about coworking for your freelance business? What aspects of coworking sound intriguing to you?