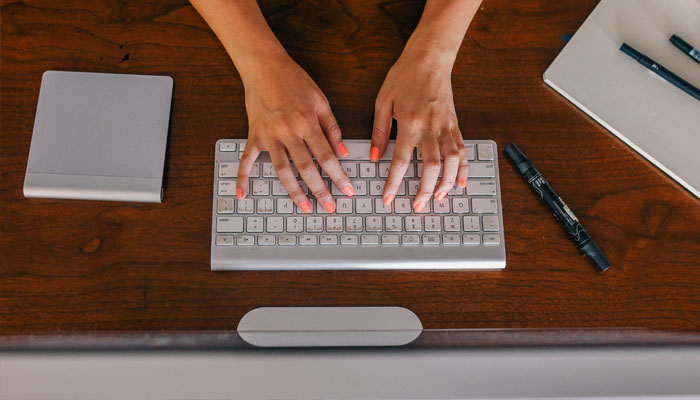 Remember that excitement you felt when you accepted your current position. Want to keep those feelings alive and reputation intact long after you've said goodbye? Then write a resignation letter that will knock their socks off. Make them feel so good about their initial decision to hire you that they'll want to work with you again and again.
We've all seen how viral a "sour" online resignation letter can ripple through the Internet, like the one written by a former Goldman Sachs Executive. But the last thing you want to be remembered for at any organization is a bitter send off.
Writing a less-than- positive resignation letter can be hazardous to your reputation. Even if you didn't like your job, leaving doors open to future collaborative work shows professionalism. Who knows, maybe your former employer will be the best client you'll ever have.
One way to keep the doors open is to write a resignation letter that shines as much as your past job performance. Here we give a few guidelines to writing a constructive and favorable resignation letter that can open doors to future collaboration and other freelance possibilities.
Express the Purpose of the Letter
State within the first line of the letter that you are resigning, giving your notice and your end date. Generally, any fair notice would be two weeks time. If you're further up the corporate ladder, it may require a longer term.

One rule of thumb is to give your employer a notice that is the equivalent to your annual vacation time. So, if you've accumulated six weeks' vacation time give six weeks' notice.
Swallow your Pride
I know the standard advice about leaving a job you hate is to make your resignation letter short and sweet. But as I mentioned above, any employer even a difficult one, has the potential to be a great client in your new freelance business. They can also open doors to potential contacts or possible referrals.
So follow up the bad news with some good feelings. Whether bad or good, every job has taught you something. Whether you've gained tons of visibility, new contacts or learned more about a particular industry, it has given you something in return. In your resignation letter, be sure to express your gratitude for the lessons you've learned and the experience you've gained.
When expressing your gratitude, don't be afraid to mention colleagues by name. If you've enjoyed working with them, they'll be more inclined to help you along your journey as a freelancer moving forward. It will also go a long way if you tell them personally how much they've helped.
Remind them of your Accomplishments
Don't brag about how great you were in your position, or recite every award you've ever won. But do leave them with a gentle reminder of some of your best accomplishments.
For example:
This wasn't an easy decision for me to make. I leave behind some of the most innovative colleagues I've ever known. Working on ABC project with so-and-so manager was a rewarding challenge. I learned so much from this accomplishment and from other members of the team. So-and-So has been an excellent manager and his/her guidance has been a true benefit to my success here at Rockstar Inc.
I believe you get the idea. Regardless of your feelings, just be as diplomatic and positive as possible. Never leave them with the feeling that your exit is all about them.
At this point, explain that you will be glad to train your placement. Be sure to include how you will transition any unfinished business. It also wouldn't hurt to include the drop off date for company materials and property, such as laptops, cell phones, etc.
Give a Reason for Leaving
For a freelancer, this is a must-have on your resignation letter. Placing this in your letter opens the doors to possible discussion about future collaboration.
If you don't see this as possible, you can briefly explain that you're leaving to become an independent consultant or starting your own business. You don't have to go into detail here; just one short sentence will be fine.
The other option is to leave it out of the resignation letter, but be prepared to be asked about your next career move. Also, review your non-compete agreement if you've signed one, and read our tips about leaving your day job.
Express an Interest in Working Together in Another Capacity
In the game called career advancement, the players may be the same but positions can change. The co-worker beside you can one day be your boss, and on any other day, your former employer is now your client.
Leave in a respectful, graceful manner, and they may be inclined to retain your services in the future. Add your wonderful job performance as the cherry on top, and they may be singing your praises to other industry contacts and potential clients without you even knowing it.
Always conclude your letter with a heartfelt thank you. Regardless of whether your experience was truly gratifying or not, you've got nothing to lose and everything to gain when you take the high road.
Delivery of your resignation letter is just as important as what the letter contains. If you work remotely email is fine. If you work with your boss every day, deliver your notice in person. As you move forward with your freelancing career, try to remember that every contact and every position becomes an extension of you and your professional reputation.