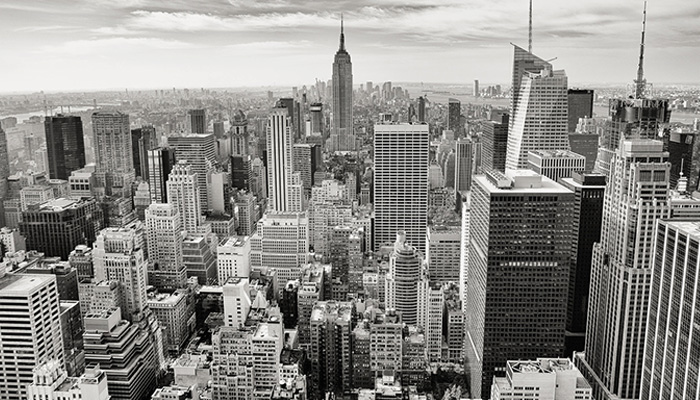 One of the best perks of being a freelancer is that the job typically follows you wherever you go. Some freelance jobs require that you work on-site with the client, and in those cases, the best cities are probably those with a high number of businesses hiring contractors in your field. Other freelance jobs hire telecommuters, so you can work from a mountaintop or beachside villa if you desire.
So, keeping that in mind, I present…
Top 5 U.S. Cities for Freelancers
New Orleans, LA
The Big Easy is making a comeback. After being devistated by Hurricane Katrina in 2005, New Orleans has been steadily rebuilding itself, complete with the same culture and charm that put it on the map in the first place. With plenty of new small businesses opening up their doors, there is plenty of opportunities for freelancers to step in and provide services.
Columbus, OH
Perhaps I'm partial because I live here, but Columbus is a great town to live as a freelancer. There is a vibrant sports culture with the Ohio State Buckeyes, mild summers, mild winters, an active tech and startup community, and plenty of small business needing the helping hand of a freelancer. The cost of living is also low, with the median home price coming in at $102,000. Throw in a near lack of natural disasters (severe thunderstorm is about as bad as it gets), and Columbus is a worthy consideration as a place to call home.
Denver, CO
Denver is right next to the Rocky Mountains, providing plenty of outdoor activities, with an average of 245 sunny days per year to enjoy them. Denver has a fairly young tech scene that is rapidly expanding due to a great investor pool, educated workforce, and aforementioned work/life balance potential.
Seattle, WA
Weather-wise Seattle doesn't have a great reputation. With 201 cloudy days per year it's easy to see why. However, average daily temperatures in the summer max out at mid-70's, and winter lows don't even hit freezing, so at least you'll have a consistent wardrobe. What does fluctuate however is that precipitation, with only about an inch of rain per month in the summer, you'll have plenty of days to enjoy the outdoors. Seattle has a never-ending supply of coffee shops with free wireless, and most of the libraries have been redone in the past 5 years or so, also with free wireless. After work, you'll find a vibrant music and nightlife scene for unwinding.
Austin, TX
With hot summers and mild winters, Austin is partly sunny at a minimum most of the year. The cost of living is much lower than the major cities on either coast, and there is a significant amount of culture and stuff to do. One of the world's most popular creative conferences South by Southwest (SXSW) is held here every year. Even outside of the conference, the city is full of other freelancers and creatives, so you'll always be in like-minded company.
What Didn't Make the List
San Francisco, CA
There are plenty of opportunities on the West Coast, but there is also plenty of talent to compete with. Add to that a high cost of living and small living spaces, and you end up just escaping the top cities list. San Francisco is a great city however to work full-time for a great tech company, as there are plenty there, and they are always hiring.
Boston, MA
Again, a high cost of living is a negative against this historical and cultural city. Cold winters and plenty of rain also act as negative marks for Beantown. However, like San Francisco, there are a great number of companies working out of this area, so for employment outside of freelancing, there is a lot working in your favor in Boston.
Honolulu, HI
Forbes Magazine gave Honolulu a "D" for Business Friendliness, citing difficult licensing issues, complicated regulatory schemes, and poor training opportunities. Cost of living is another negative for the city. Remember the median home price of Columbus? The average single-family home price in Honolulu is $597,000. Granted, Columbus is missing palm trees, volcanoes and beaches, so maybe if you are well on your way to success as a freelancer, a little time in Honolulu may be worth the steep prices.