Can I customize my number formatting?
Yes. You can customize your number formatting by visiting your General Settings screen. Here you'll find a Number Format option.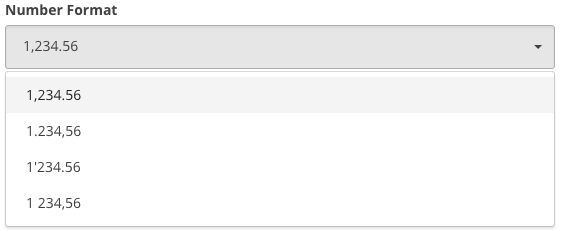 After making changes make sure you click the Save Changes button at the bottom of the screen.
To learn more about customizing your settings view the Settings support articles.