Can I edit my invoice payments?
Yes. To edit a recorded invoice payment go to the Invoice Details screen for the invoice and click the "Add a Payment…" link in the Actions panel.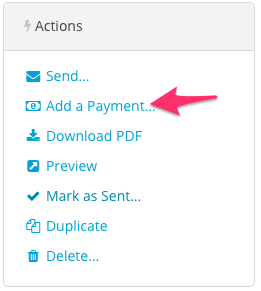 This will trigger a Manage Payments overlay where you can add, edit, and delete payments for the invoice. To edit an existing payment simply click on the Edit icon in the payment row you'd like to edit.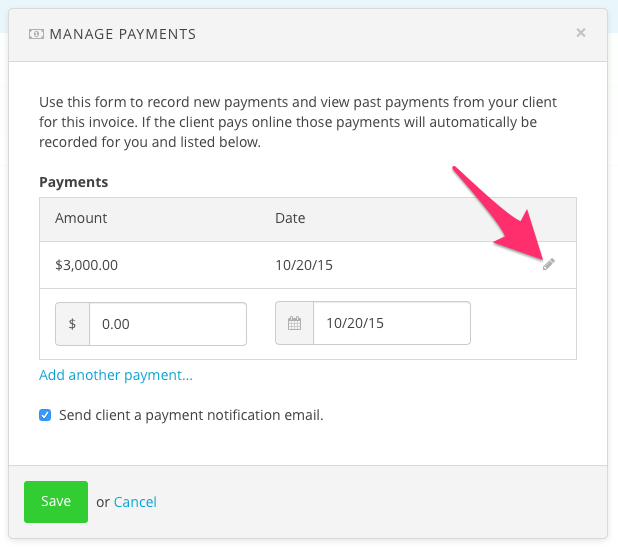 Doing so will convert the payment row into editable form fields.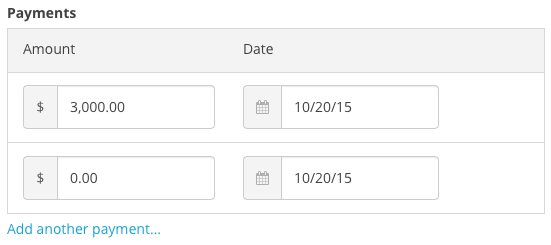 From here you can make your changes, add more payment rows, delete existing rows, etc. When you're finished just save your changes and you're all set. You'll then see your changes reflected on the invoice.
To learn more about invoicing view the invoicing support articles.