Can I edit my yearly revenue goal?
Yes, you can edit your yearly revenue goal by visiting your General Settings screen. Here you'll find a form field for editing your Yearly Revenue Goal.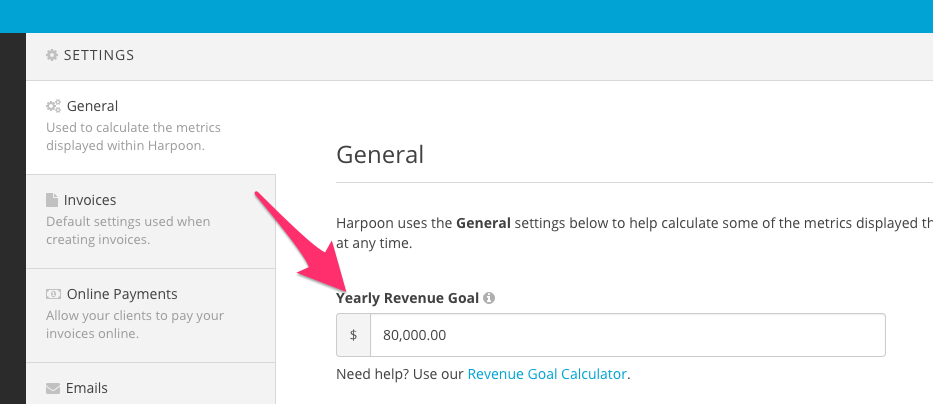 After editing make sure you save your changes and you're good to go!
To learn more about setting goals, including how to configure your first yearly revenue goal, view the Revenue Goals articles.