How do I customize my account?
You can customize your Harpoon account within your Settings screens. To view your settings click on the Utility menu in the top right of your screen and select Settings.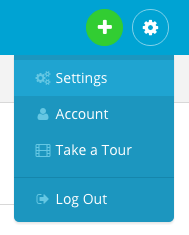 From here you'll see your settings divided into a collection of sub-tabs. There are a variety of options you can customize, including General settings, Invoices, Online Payments, Emails, and Time Tracking.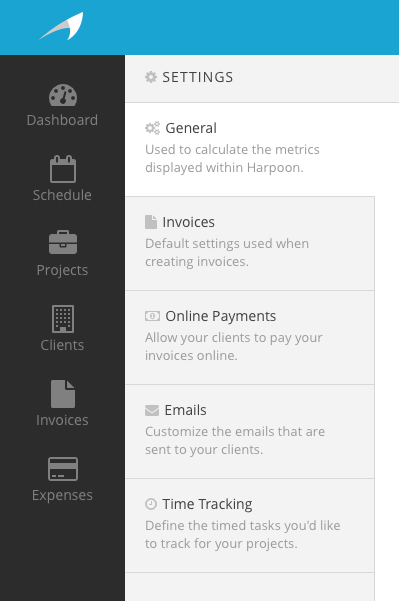 To learn more about the details of each of these settings view the Settings support articles.