How do I customize my time-tracking task categories?
When you track time using Harpoon's Timer you have the option of selecting a Task category for every chunk of time you record.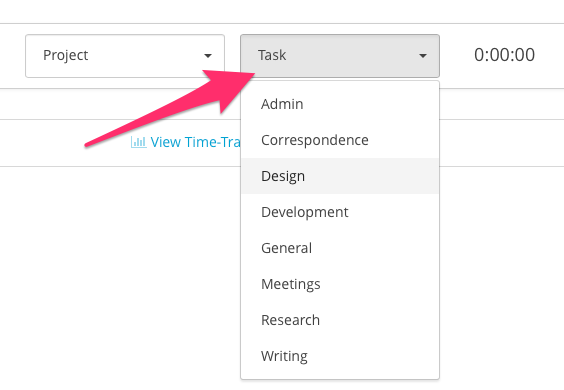 Harpoon provides a default list of task categories, but you can customize this list to better fit your own business. To do so visit your Time Tracking Settings screen.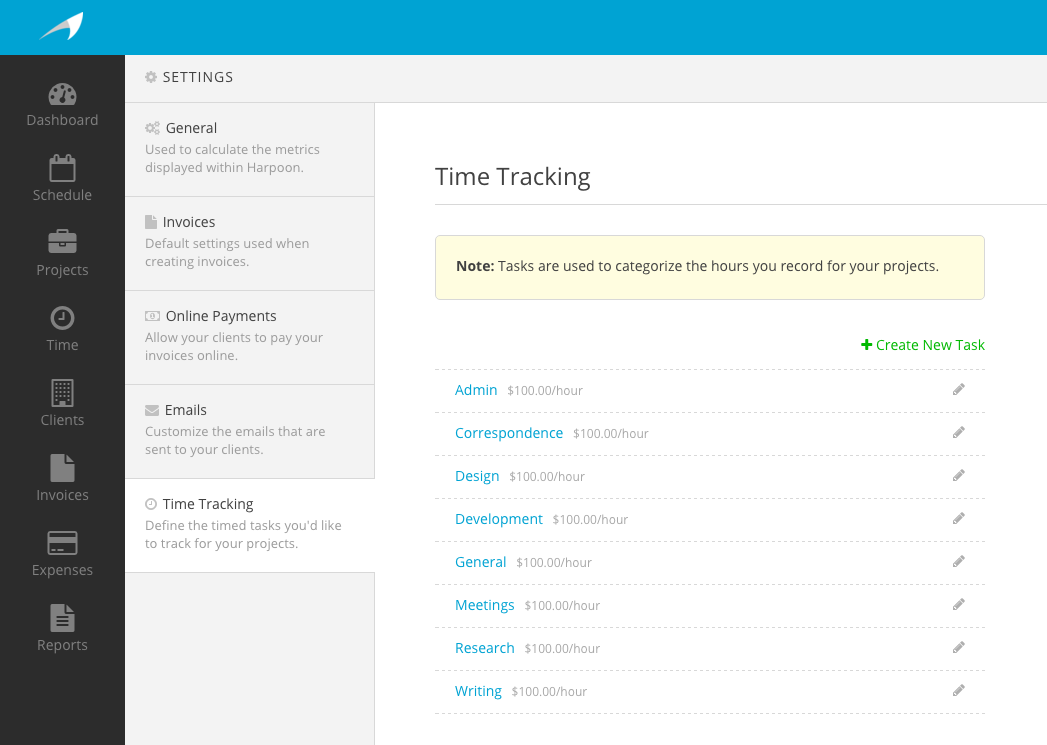 Here you'll be able to create new task categories, or edit existing ones. Each task can also have its own unique hourly rate. For example, you might charge more per hour for design tasks than you do for administrative tasks. You have the flexibility to be granular on a per task basis. And when you add your recorded hours to an invoice you'll see those hourly rates reflected on your invoice line items.

To learn more about time tracking view the Time Tracking articles.