How do I see the version of the invoice that my client sees?
If you'd like to see an invoice exactly the way your client will see the invoice you can visit the invoice's Invoice Details screen and click on the Preview action in the Actions panel.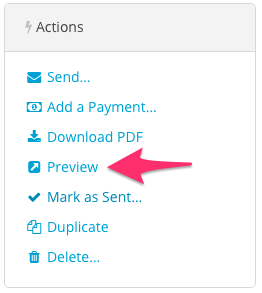 This will open up your invoice in a new window showing you exactly what the client will see when they view the invoice online.
To learn more about invoicing visit the Invoices support articles.