How do I create a project?
A project in Harpoon is a way for you to group together a client's tracked time, invoices, estimates, and expenses for a single piece of work. For example, a web designer might create a project for their client's Website Redesign. A photographer might create a project for their client's Wedding Shoot. A marketer might create a project for their client's Advertising Campaign. There are no strict rules for when to create projects. They're simply a convenient way to group and organize your tracked time, invoices, and expenses.
To create a project click on the green Create menu in the top right of your screen and select New Project.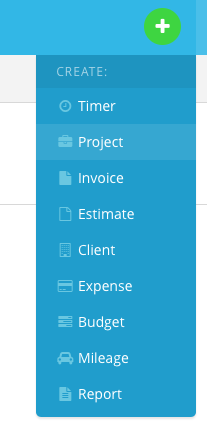 You'll now be presented with the New Project form.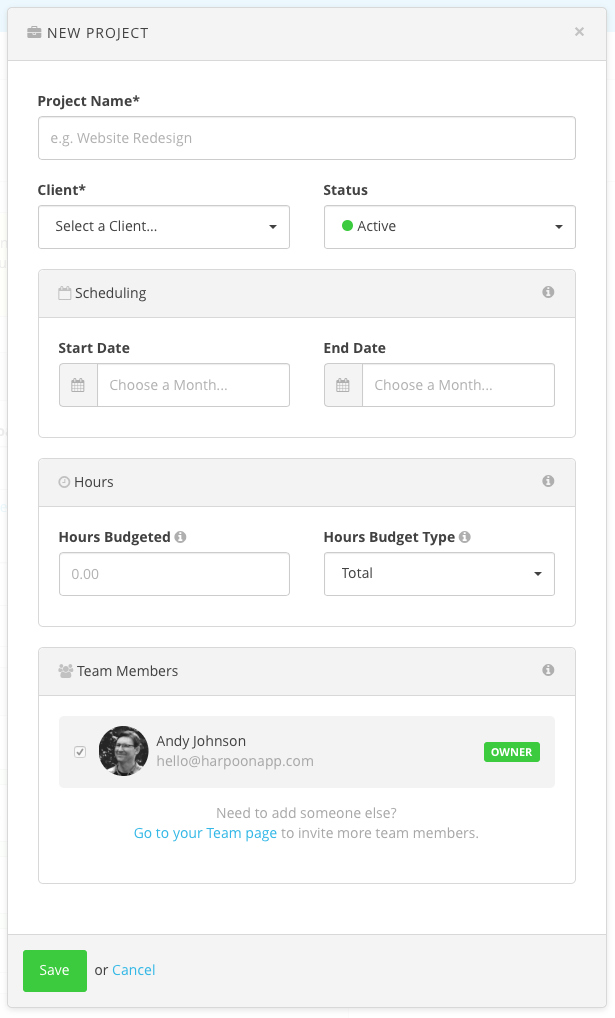 Fill out the New Project form as follows:
Project Name: Decide on a name for your project.
Client: You can either select an existing client, or create a new client on the fly. The client is the person or company for whom you're providing services. To learn more about clients view the Clients support articles.
Start and End Dates: These dates determine when the project will be blocked out on your Schedule. If you'd rather a project not show up on your Schedule at all you can leave these dates blank. To learn more about start and end dates view this article.
Hours Budgeted: Provide how many hours you think this project should take. This might be a set number of hours you've agreed upon with your client, or it could just be a ballpark number of hours you'd like to stay within while working on the project.
Hours Budget Type: This allows you to determine how often you'd like your recorded hours progress to be "reset" when tracking against your budgeted hours. For example, if the project is an ongoing monthly retainer, and you'd like to budget 40 hours a month for the retainer, you can type "40" in the Hours Budgeted field, and select "Monthly" from the Hours Budget Type drop down. Learn more via this article.
Status: The different statuses of a project are mostly for labeling purposes to help you organize your projects.
Save your new project and you'll be presented with the Project Details screen for the project. This screen is where you'll manage your tracked time, invoices, and expenses for the project.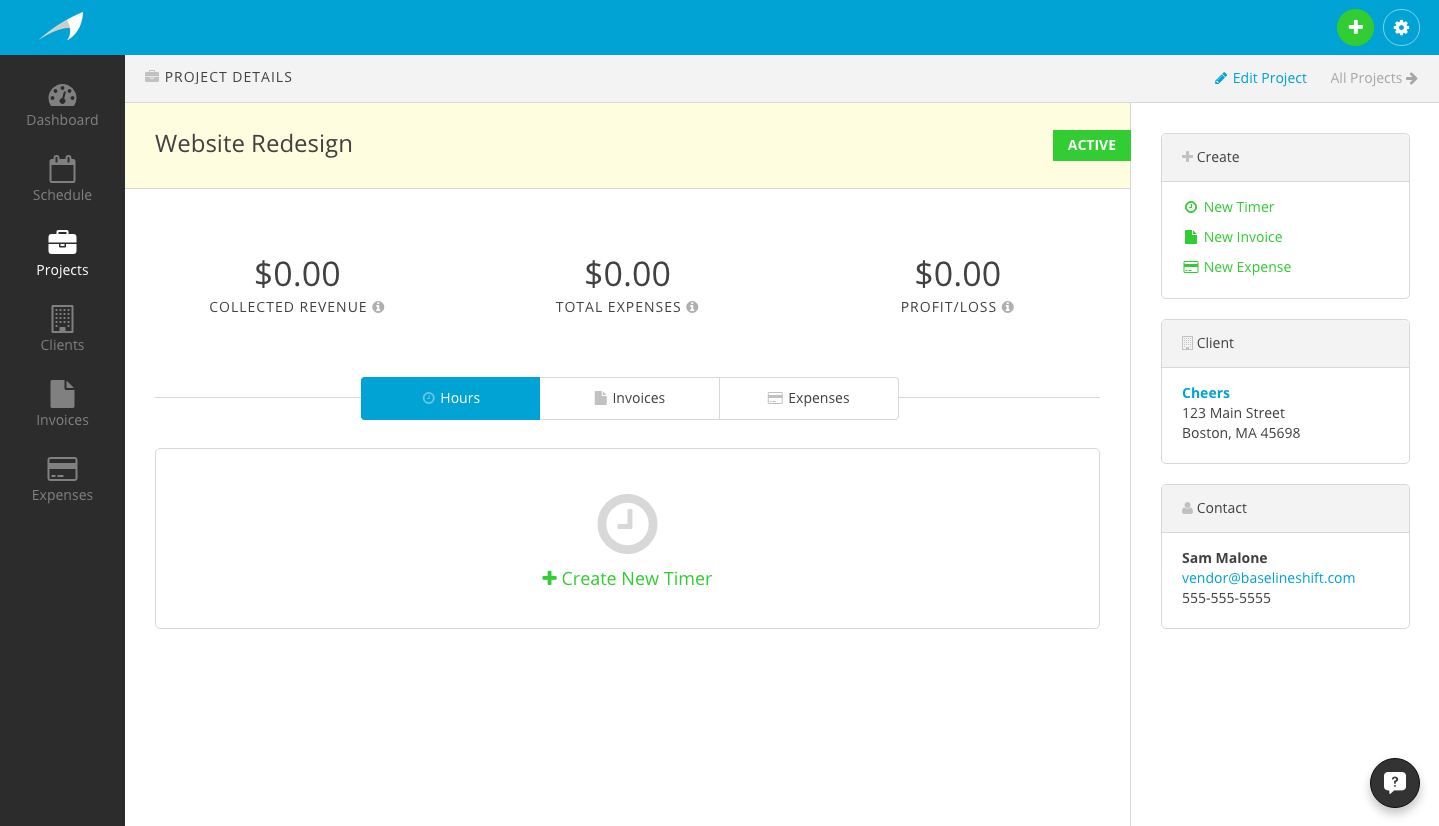 To learn more about Projects and other related topics (e.g. Retainers) view the Projects support articles.