How do I set my hourly rate?
You can set your hourly rate on your General Settings screen.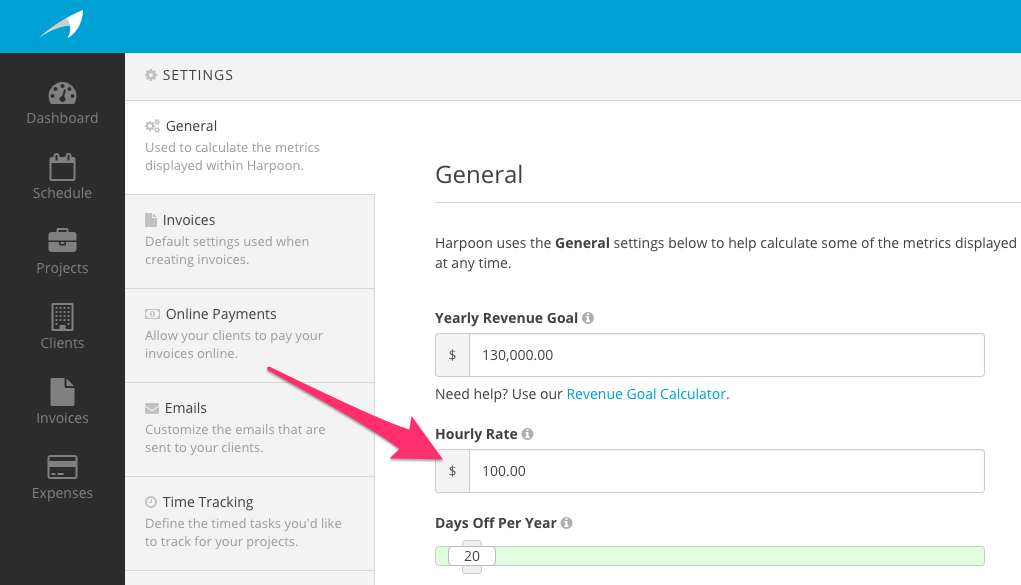 This hourly rate is what Harpoon uses on your invoices when you add recorded hours to an invoice. Of course you're always free to edit the hourly rate on an invoice on a per line item basis.
Even if you don't charge your clients by the hour supplying an hourly rate will help Harpoon calculate some valuable metrics in other places in the app.
To learn more about customizing your Settings view the Settings support articles.