How do I budget hours for a project?
When creating a project you have the option to enter a fixed amount of hours you'd like to budget for the project. For example, if you know you don't want to work any more than 40 hours on a project you can enter that amount into the Hours Budgeted field when creating or editing a project.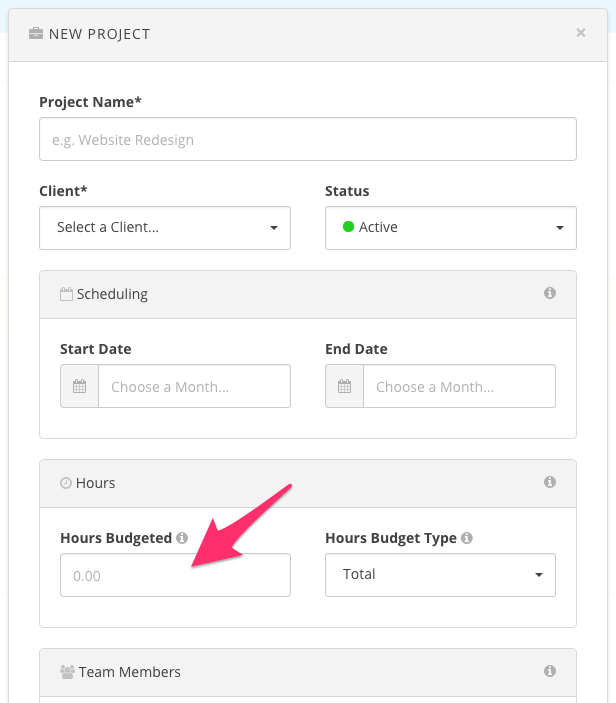 As you then track your time for the project using Harpoon's Timer you'll see a running total of your recorded hours vs. your budgeted hours on the main Projects screen.

A more detailed view of your running total can be found on the Project Details screen for each project.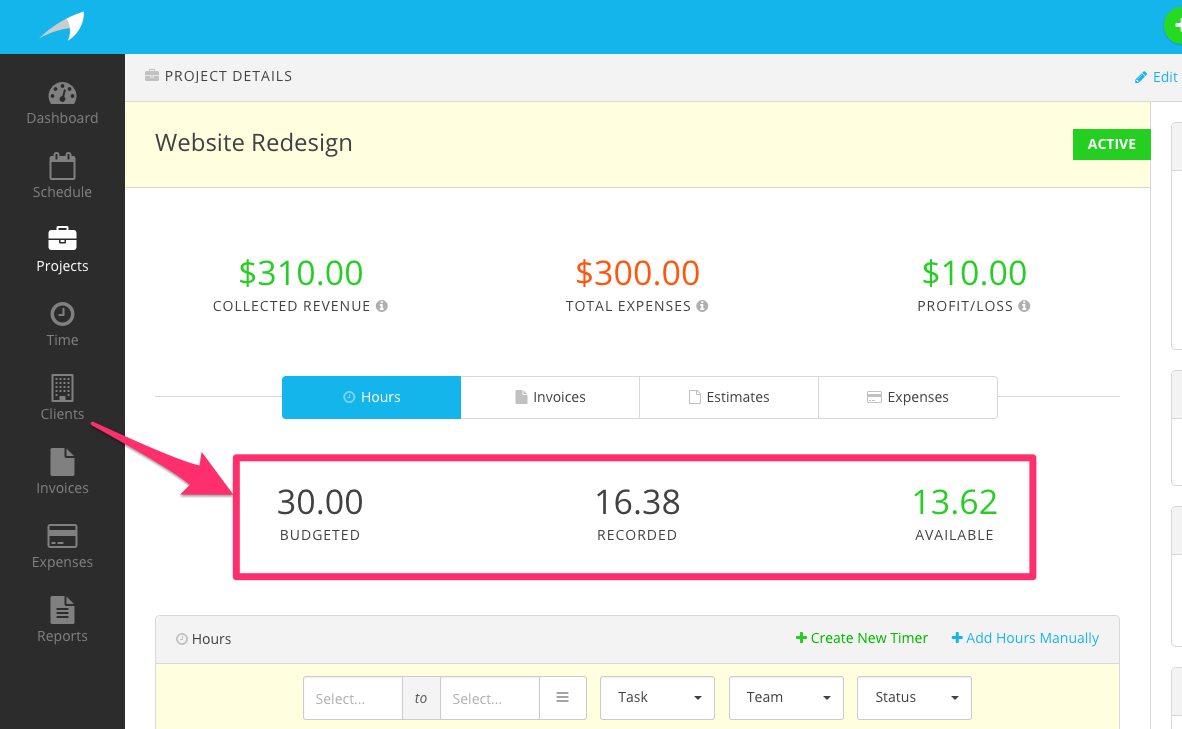 Ongoing Retainers
You can also track time for ongoing retainer type projects. For example, you might have a monthly retainer in which you'd like to budget 40 hours every month, instead of 40 hours total. And you'd like to see a running total of your tracked hours for the month vs. your budgeted hours for the month.
Harpoon handles this using the Hours Budget Type option. You'll find this option when creating or editing a project.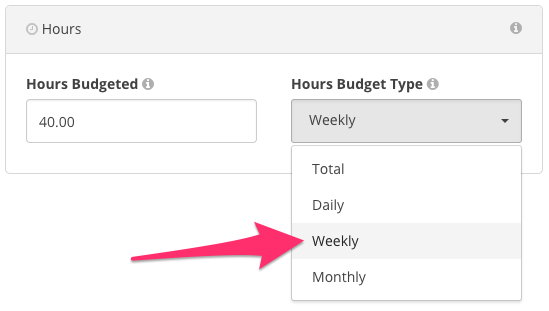 The Hours Budget Type option allows you to determine how often you'd like your recorded hours progress to be "reset" when tracking against your budgeted hours. For example, if the project is an ongoing monthly retainer, and you'd like to budget 40 hours a month for the retainer, you can type "40" in the Hours Budgeted field, and select "Monthly" from the Hours Budget Type drop down. This will cause Harpoon to display a running total on your Project Details screen of your recorded hours compared to your budgeted hours, including how many hours you have left available. And then at the beginning of the next month your running total of recorded hours will go back to zero. Each month starts fresh again.
Despite what option you select for Hours Budget Type you'll never lose your actual time-tracking history. All time tracked will always be saved. It's only the recorded hours progress and budget that's reset every month (or every week or every day). This allows you to see how much time you have left to give to a project for that month (or week or day).
To learn more about time tracking view the Time Tracking support articles.