How do I edit a project?
The Edit Project form can be accessed in a variety of ways:
From the main Projects screen: Find your project in the list of projects, click on the utility widget at the end of the project's table row, and select Edit.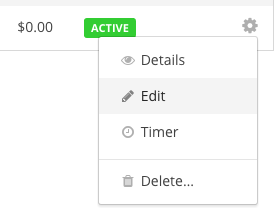 From the project's Project Details screen: Click on the Edit Project link near the top right of the screen.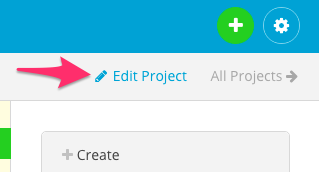 From the Schedule screen: Hover over your project's row on the Schedule and click the Edit icon (pencil) next to your project's name.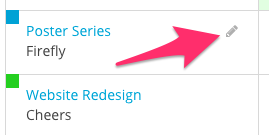 Now you can make your desired changes on the Edit Project form. When you're finished click Save.
To learn more about projects view the Projects support articles.