How do I know the status of a project that's on my Schedule?
To the left of the name of each project on your Schedule you'll a colored square. These colors correspond to the current status of each project.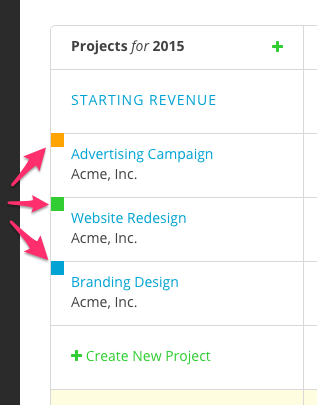 Orange = Proposed
Green = Active
Blue = Completed
You manually determine the status of each project by selecting the appropriate status when editing or creating a project.
To learn more about projects view the Projects support articles.