Can I add recorded hours entries without using the Timer?
Yes. When you're viewing the Hours tab on a Project Details screen you'll find an action in the title bar of your Hours table labeled "Add New Entry." (You can also find this action at the top of your Time-Tracking History screen).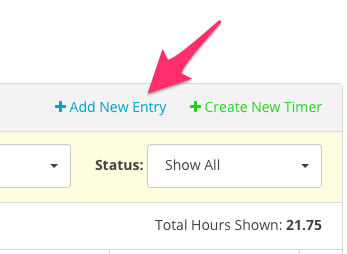 Clicking this action will trigger a "New Hours Entry" form.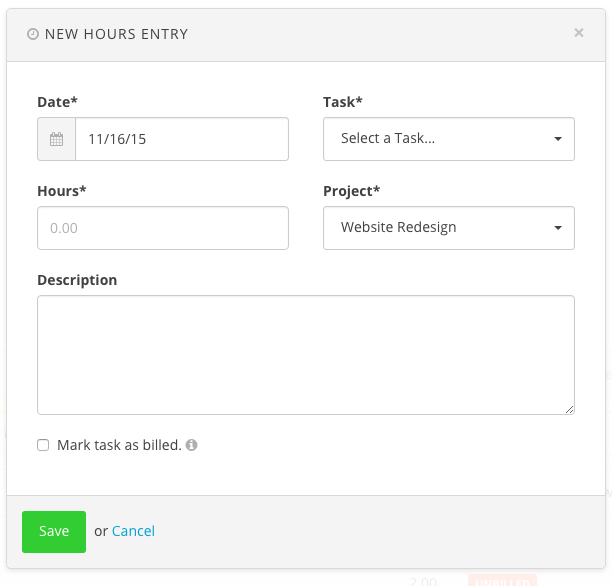 This form provides all the fields you need to quickly add a new hours entry for your project, including the ability to set a date for the entry. This comes in handy for those times you might have forgotten to use the Timer and need to quickly record the hours you worked from the day before. Or maybe you're looking for an easy way to get multiple days worth of hours for your project into Harpoon. Whatever the reason, this feature provides a quick way to bypass the Timer and manually record your hours.
To learn more about time tracking view our Time Tracking support articles.